Charter Boat: Boy Matthew
Boat and Skipper Details
Licensed For:
up to 12 passengers
Type of Fishing:
Short 3 hour trips for novice anglers/6 hour charter for clubs and parties
Tackle Available:
Yes - Contact Skipper
Boat Specification:
26ft kingfisher
Additional Description:
Boy Matthew is a 26ft Kingfisher, licensed for 12 passengers.The vessel works out of Portstewart,a small fishing port just 3 miles from larger Portrush.Boy Matthew offers fishing trips for all levels of experience.During the summer months the Boy Matthew does two trips daily.Departs 2pm and 6pm for three hours of fun angling.Fishing in Portstewart Bay for Mackeral,Ling,Pollack,Codling and Whitting.These trips are ideal for novice anglers,families and younger avid anglers,with plenty of banter and craic on board.From May through to September,Boy Matthew offers 6 hour charter trips,which need to be booked in advance.These trips are for clubs,parties and groups of up to 8 people.Fishing deep water marks off the Causway Coast targeting larger fish, Ling, Pollack Spur Dog,Cod and much more.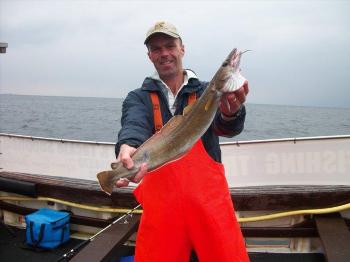 About the Skipper:
With over twenty years charter boat skippering and nearly thirty years fishing experience, i can guarantee a good day fishing aboard my boat,Boy Matthew.
This Charter has been listed as Wheelchair Accessible. Contact the Skipper for full details.
Upcoming Individual Spaces on Boy Matthew
Sorry, there are currently no Individual Spaces at present.
Reviews
Summary:





Andrew Wilson (01/07/2017)

I've been out on the Boy Matthew x3 times now, twice with a group of mates and x1 with folks I don't know... just turned up on the day. Peter certainly looks after you from the minute ur on his boat. Can't do enough for you, whether preparing bait or sorting a rig out for you. He always seems to be there to help. Other chartered trips that I have been on in Northern and southern Ireland the skipper hardly says boo to you but Peter is plenty of crack. Fishing of Portstewart on all occasions I've been on has been quite successful. The latest trip there saw a 10lb pollack and various 8 and 9 pound Lingfield. Basically Peter knows his stuff and it's a great experience. Weather it's a trip out in the bay for mackerel or out a few mile for bigger fish, couldn't recommend it enough!

Skippers Reponse: Thanks Andrew, hope to see u back, soon.

Gill Yerbury (02/09/2016)

We had a brilliant trip on the Boy Matthew. Peter was an excellent skipper, being endlessly patient with my sons, filleting the fish we caught, and even providing hot drinks. My sons were really pleased to have the chance to catch dog fish and ling, as well as mackerel.

Skippers Reponse: Many thanks, Gill. Delighted you had a memorable day and the boys enjoyed the fishing. Hopefully see u again.

george murray (23/08/2015)

we had a brilliant day on the boy matthew with an excellent skipper called peter

David Cameron (22/08/2015)

been going fishing with peter now for 15 years he takes us 2 the fish every time.skipper has a great knowledge of portstewart bay and knows where the good fish are as u can see by my latest catch.great skipper first class boat great day out.

Sheldon Murray (23/08/2015)

An excellent days fishing on the Boy Matthew. Found the boat extremely well kept and had full use of rods and tackle. Peter the skipper had a lot of patience with us and was truly professional throughout the trip. I know our group will be back and I've already recommended to my pals.
Latest Catches 32 photos uploaded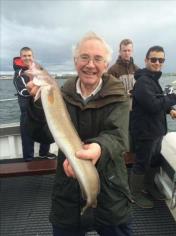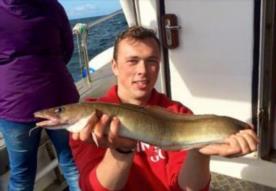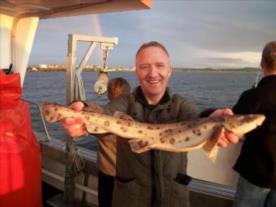 Brian
9 lb Bull Huss
Aug-2012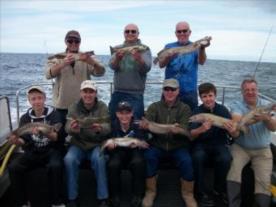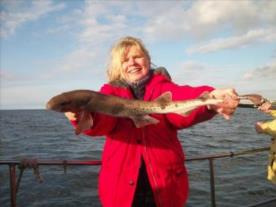 Unknown
4 lb Lesser Spotted Dogfish
1-Jul-2011
Latest Fishing Reports and News