Private Classified: mitchell 31 with a difference
Back to Charter Boats For Sale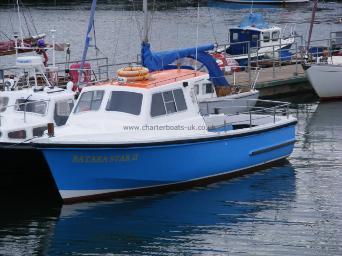 mitchell 31 engine only covered 420 hours garmin chart plotter garmin colour fish finder and garmin gps two vhf radios search light 1800 watt inverter plus safety equipment please feel free to call with any questions
Listing Expires:
07/07/2011
Add A Boat. IT'S FREE
Buying Safely
The majority of sellers online are honest and trustworthy. However its always worth applying some caution and common sense to protect yourself when making a purchase.
Tips 1) Never give your credit card or Bank/Payment details to a seller.
Tips 2) Always arrange to view the item for sale in person so that you can check its condition and validity.
Tips 3) Take a friend with you when you go to collect the item you're buying.