Charter Boat: Famous
Boat and Skipper Details
Licensed For:
up to 12 passengers
Code Of Practice:
cat 4 20 mile
Hours:
10hr / 11hr / 12hr Trips
Type of Fishing:
wreck and offshore reef fishing available 7 days a week for all year round fishing from summer cod fishing to winter uptiding
Tackle Available:
Yes - Contact Skipper
Bait Available:
Yes - Contact Skipper
Boat Specification:
Blyth cat cruises at 17 knots
Facilities:
Warm drinks provided. Please bring your own cup for brews ( car parking at Hartlepool marina )
Additional Description:
***** MAKE US YOUR FIRST PORT OF CALL ***************

* Please bring your own cup for brews

* Famous has a huge deck space
* Fast
* Stable
* Clean

Please ring or text 07887516285 for an immediate response

######## Now Taking bookings for 2019 please be quick as dates are going fast ############

Famous is a 10 meter Blyth cat no other boats offer this width and cats are the ultimate fishing platform and offer the best stability over mono hull boats

Bookings are going quick for 2019 but still places available so be quick to avoid disappointment either phone or text 07887516285 all calls will be answered

If we haven't got the dates you require please take a look on TRIO lll's calendar as we run both boats



+++++++++++++++++++++ MAKE US YOUR FIRST PORT OF CALL +++++++++++++++++++

+++++++++++++++++++++ Ring or Text 07887516285 ++++++++++++++++++




NOW TAKING BOOKINGS FOR 2019 GROUPS AND INDIVIDUALS ALWAYS WELCOME

++++++++++++++++++ ALWAYS AVAILABLE ON 07887516285 +++++++++++++++++++++++++

DON'T FORGET WE ALSO HAVE TRIO lll WHICH IS ALSO AVAILABLE

THESE BOATS ARE OUT FISHING WHEN ALL THE OTHERS ARE TIED UP IN THE HARBOUR JUST THINKING ABOUT FISHING PROVED TIME AND TIME AGAIN

NOW TAKING BOOKINGS FOR 2019

BE QUICK TO AVOID DISAPPOINTMENT

INDIVIDUALS ALWAYS WELCOME

ALSO FIND US AT http://www.facebook.com/FamousSeaFishing



FISHING TRIPS ARE AVAILABLE 7 DAYS A WEEK WEATHER DEPENDING
The FAMOUS is one of two cats owned by Dave the other is a 11 metre South Cat TRIO lll
Take a look here http://www.charterboats-uk.co.uk/triolll/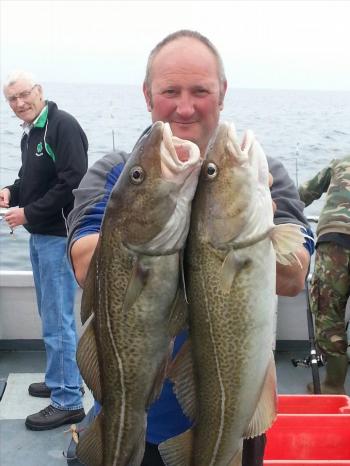 About the Skipper:
Dave has over 20 years experience of fishing and used to be involved in the commecial sector of fishing before turning his attention to purely angling and this is where his passion lies. He is also an advanced diver so knowing where and locating the wrecks isn't a problem.
Dave strives to put the anglers on the fish and continues to keep his vessel the best in the fleet.










Sunday
Monday
Tuesday
Wednesday
Thursday
Friday
Saturday

Color for Fully Booked

Fully Booked

Color for Partially Booked

Partially Booked (Individual Spaces)

Color for Available

Available (Whole Boat)

Color for Not Available

Not Available

Color for Unspecified

Unspecified

N.B. Not all Skippers keep this dairy up-to-date. Always check with skippers before making any plans. Last calendar update: 17-Jan-2019

Tue 1st Jan More... 12 places available please contact 07887516285
We also have Trio lll http://www.charterboats-uk.co.uk/triolll/
Wed 2nd Jan More... 12 places available please contact 07887516285
We also have Trio lll http://www.charterboats-uk.co.uk/triolll/
Thu 3rd Jan More... 12 places available please contact 07887516285
We also have Trio lll http://www.charterboats-uk.co.uk/triolll/
Fri 4th Jan More... 12 places available please contact 07887516285
We also have Trio lll http://www.charterboats-uk.co.uk/triolll/
Sat 5th Jan More... 12 places available please contact 07887516285
We also have Trio lll http://www.charterboats-uk.co.uk/triolll/
Sun 6th Jan More... 12 places available please contact 07887516285
We also have Trio lll http://www.charterboats-uk.co.uk/triolll/
Mon 7th Jan More... 12 places available please contact 07887516285
We also have Trio lll http://www.charterboats-uk.co.uk/triolll/
Tue 8th Jan More... 12 places available please contact 07887516285
We also have Trio lll http://www.charterboats-uk.co.uk/triolll/
Wed 9th Jan More... 12 places available please contact 07887516285
We also have Trio lll http://www.charterboats-uk.co.uk/triolll/
Thu 10th Jan More... 12 places available please contact 07887516285
We also have Trio lll http://www.charterboats-uk.co.uk/triolll/
Fri 11th Jan More... 12 places available please contact 07887516285
We also have Trio lll http://www.charterboats-uk.co.uk/triolll/
Sat 12th Jan More... 12 places available please contact 07887516285
We also have Trio lll http://www.charterboats-uk.co.uk/triolll/
Sun 13th Jan More... 12 places available please contact 07887516285
We also have Trio lll http://www.charterboats-uk.co.uk/triolll/
Mon 14th Jan More... 12 places available please contact 07887516285
We also have Trio lll http://www.charterboats-uk.co.uk/triolll/
Tue 15th Jan More... 12 places available please contact 07887516285
We also have Trio lll http://www.charterboats-uk.co.uk/triolll/
Wed 16th Jan More... 12 places available please contact 07887516285
We also have Trio lll http://www.charterboats-uk.co.uk/triolll/
Thu 17th Jan More... 12 places available please contact 07887516285
We also have Trio lll http://www.charterboats-uk.co.uk/triolll/
Fri 18th Jan More... 12 places available please contact 07887516285
We also have Trio lll http://www.charterboats-uk.co.uk/triolll/
Sat 19th Jan More... 12 places available please contact 07887516285
We also have Trio lll http://www.charterboats-uk.co.uk/triolll/
Sun 20th Jan More... 12 places available please contact 07887516285
We also have Trio lll http://www.charterboats-uk.co.uk/triolll/
Mon 21st Jan More... 12 places available please contact 07887516285
We also have Trio lll http://www.charterboats-uk.co.uk/triolll/
Tue 22nd Jan More... 12 places available please contact 07887516285
We also have Trio lll http://www.charterboats-uk.co.uk/triolll/
Wed 23rd Jan More... 12 places available please contact 07887516285
We also have Trio lll http://www.charterboats-uk.co.uk/triolll/
Thu 24th Jan More... 12 places available please contact 07887516285
We also have Trio lll http://www.charterboats-uk.co.uk/triolll/
Fri 25th Jan More... 12 places available please contact 07887516285
We also have Trio lll http://www.charterboats-uk.co.uk/triolll/
Sat 26th Jan More... 12 places available please contact 07887516285
We also have Trio lll http://www.charterboats-uk.co.uk/triolll/
Sun 27th Jan More... 12 places available please contact 07887516285
We also have Trio lll http://www.charterboats-uk.co.uk/triolll/
Mon 28th Jan More... 12 places available please contact 07887516285
We also have Trio lll http://www.charterboats-uk.co.uk/triolll/
Tue 29th Jan More... 12 places available please contact 07887516285
We also have Trio lll http://www.charterboats-uk.co.uk/triolll/
Wed 30th Jan More... 12 places available please contact 07887516285
We also have Trio lll http://www.charterboats-uk.co.uk/triolll/
Thu 31st Jan More... 12 places available please contact 07887516285
We also have Trio lll http://www.charterboats-uk.co.uk/triolll/
Upcoming Individual Spaces on Famous
| | | | | | |
| --- | --- | --- | --- | --- | --- |
| Sat 11/05/2019 | | | | 4 places available please contact 07887516285 We also have Trio lll http://www.charterboats-uk.co.uk/triolll/ | View details |
| Sat 06/07/2019 | | | | 7 places available please contact 07887516285 We also have Trio lll http://www.charterboats-uk.co.uk/triolll/ | View details |
| Sun 14/07/2019 | 9 Spaces | | | 9 places available please contact 07887516285 We also have Trio lll http://www.charterboats-uk.co.uk/triolll/ | View details |
| Sun 11/08/2019 | 2 Spaces | | | 2 places available please contact 07887516285 We also have Trio lll http://www.charterboats-uk.co.uk/triolll/ | View details |
| Sat 17/08/2019 | | | | 3 places available please contact 07887516285 We also have Trio lll http://www.charterboats-uk.co.uk/triolll/ | View details |
| Sat 07/09/2019 | | | | 7 places available please contact 07887516285 We also have Trio lll http://www.charterboats-uk.co.uk/triolll/ | View details |
| Sun 08/09/2019 | | | | 4 places available please contact 07887516285 We also have Trio lll http://www.charterboats-uk.co.uk/triolll/ | View details |
| Sat 05/10/2019 | | | | 7 places available please contact 07887516285 We also have Trio lll http://www.charterboats-uk.co.uk/triolll/ | View details |
View more availability on the Full Calendar
Reviews
Summary:





John Withers (23/06/2018)

Had a great days fishing today on board famous the skipper and crew are all great guys and make everyone welcome and help out where needed. There was a good variety of fish landed today I especially had a good day catching a good cod of 10lbs many thanks guys. John

thomas boddy (04/08/2017)

only my second time out boat fishing and had a good day, plenty help and advice off the crew, you will be seeing me again very soon, enjoyed my day please give dave and john a pat on the back for my tips, help, much appriecated and a lovely bout

gordon yates (23/09/2016)

first time on famous , a bit slow in the morning , but the skipper worked hard to find the fish and everybody caught cod and ling , we all had an excellent days fishing, cod to 10 lb and ling to 22lb ,thanks dave, great day

Kevin Woodcock (08/09/2016)

I recently used the Famous as one of the boats for National competition. First class on everything. Would certainly use the Famous again. Thank You! Dave acted as Competition Commodore and carried this out faultlessly. Cheers

George Ho (05/07/2016)

Second time on this boat. Both times the fishing has been poor. 8 anglers with 6 ling caught , loads of mackerel and whitling. The skipper seem to fished the same boring grounds we wanted a wreck throw in but it was fishing on sandy grounds not rough ground. Like I said same old boring fishing grounds. Never again skipper

Skippers Reponse: Sorry you didn't enjoy yourself but you do have 30 fish on board and a 21.5lb ling
Regards Dave
Latest Catches 28 photos uploaded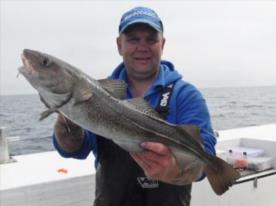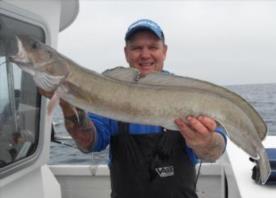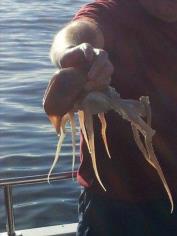 OCTOPUS
2 lb Allis Shad
10-Oct-2012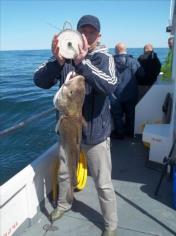 Latest Fishing Reports
01/2019

Fishing Report by Dave Lumley

Jan 2019 by Dave Lumley

Make us your first port of call

Hope everyone had a good Christmas
All the very best for 2019
You can contact me direct on 07887516285

12/2018

Fishing Report by Dave Lumley

Dec 2018 by Dave Lumley

Make us your first port of call
Merry Christmas to everyone old and new
Tight lines to you all

12/2018

Fishing Report by Dave Lumley

Dec 2018 by Dave Lumley

Make us your first port of call
Merry Christmas everyone
Dates are starting to fill up for 2019 so get in quick to get the dates you want
See you on-board in 2019

12/2018

Fishing Report by Dave Lumley

Dec 2018 by Dave Lumley

Make us your first port of call
Merry Christmas to all old and new now taking bookings for 2019
Book early to get the dates you want and avoid disappointment
Groups and individuals always welcome


04/08/2018

Fishing Report by Dave Lumley

4 Aug 2018 by Dave Lumley

Hi Guys,
Here at Hartlepool on board Famous the fishing continues to be good with plenty of mackerel been caught and ling now starting to show into double fingers
The cod are still here with everyone catching enough for the table mainly in the 4 to 5lb range with few going into the low doubles
Make us your first port of call