Charter Boat: Fish-On!
Boat and Skipper Details
Licensed For:
up to 12 passengers
Code Of Practice:
Cat 2, 60 Mile
Hours:
8hr / 9hr / 12hr / Multiple Days Trips
Type of Fishing:
We specialise in all your angling needs from Sport Bass Fishing to deepsea squid fishing! "Just give me a call" "Dedicated Bassing days! maximum 6 on the boat!"
Tackle Available:
Yes - Contact Skipper
Bait Available:
Yes - Contact Skipper
Boat Specification:
Pro Charter p4
Facilities:
Kettle! & a lovely toilet on the upper-deck for old codgers & lovely ladies!!
Additional Description:
WHOLE BOAT BOOKINGS NOW BEING TAKEN FOR 2019!!

About the Skipper:
This is a local family run business, born and bred local skipper, who has 30 years commercial experience, specialising in all your angling needs! All abilities are welcome new and old aboard Fish-On 2! Full training and safety brief is given out at the end of the jetty! "so come on and join in the fun!"
Sunday
Monday
Tuesday
Wednesday
Thursday
Friday
Saturday

Color for Fully Booked

Fully Booked

Color for Partially Booked

Partially Booked

Color for Available

Available

Color for Not Available

Not Available

Color for Unspecified

Unspecified

N.B. Not all Skippers keep this dairy up-to-date. Always check with skippers before making any plans. Last calendar update: 15-Oct-2018

Mon 1st Oct

Call Josh for details on 07554434338

Tue 2nd Oct

Call Josh for details on 07554434338

Wed 3rd Oct

Individuals trip 0 spaces left. Call Josh for details on 07554434338

Thu 4th Oct

Call Josh for details on 07554434338

Fri 5th Oct

Call Josh for details on 07554434338

Sat 6th Oct

Call Josh for details on 07554434338

Sun 7th Oct

Individuals trip. 0 spaces left. Call Josh for details on 07554434338

Mon 8th Oct

Call Josh for details on 07554434338

Tue 9th Oct

Call Josh for details on 07554434338

Wed 10th Oct

Call Josh for details on 07554434338

Thu 11th Oct

Individuals trip 0 spaces left. Call Josh for details on 07554434338

Fri 12th Oct

Individuals trip. 2 spaces left. Call Josh for details on 07554434338

Sat 13th Oct

Call Josh for details on 07554434338

Sun 14th Oct

Call Josh for details on 07554434338

Mon 15th Oct

Call Josh for details on 07554434338

Tue 16th Oct

Call Josh for details on 07554434338

Wed 17th Oct

Individuals squid bream and bass trip. Call Josh for details on 07554434338

Thu 18th Oct

Call Josh for details on 07554434338

Fri 19th Oct

Call Josh for details on 07554434338

Sat 20th Oct

Call Josh for details on 07554434338

Sun 21st Oct

Call Josh for details on 07554434338

Mon 22nd Oct

Call Josh for details on 07554434338

Tue 23rd Oct

Call Josh for details on 07554434338

Wed 24th Oct

Call Josh for details on 07554434338

Thu 25th Oct

Call Josh for details on 07554434338

Fri 26th Oct

Call Josh for details on 07554434338

Sat 27th Oct

Call Josh for details on 07554434338

Sun 28th Oct

Whole boat booking or individuals trip. Call Josh for details on 07554434338

Mon 29th Oct

Call Josh for details on 07554434338

Tue 30th Oct

Individuals trip 6 spaces left. Call Josh for details on 07554434338

Wed 31st Oct

Call Josh for details on 07554434338
Reviews
Summary:





john healy (17/05/2015)

This was my first wreck fishing trip and only my third fishing trip. Josh was very helpful and always around ready to help when needed. I left with a good bag of about 11 cod. I had no fishing tackle so hired it all from Josh for £10. Well worth the money and had a brilliant day fishing. Thanks Josh, will be back for more.

David Rugman (01/09/2014)

Great skipper and Josh always seems to find fish Always a good laugh on the boat and plenty of tea FISH ON

kenneth rickman (12/11/2013)

Top class skipper the best day fishing ever, Josh is probably one of best skippers on the planet

Bruce Clark (02/08/2013)

Best Days fishing we have had. Outstanding skipper with unparalled knowledge of fishing and area

charles beddard (21/07/2011)

Awesome day, josh is top man and was on top form again, can't wait for the next trip, everybody caught on the day and there was nice size fish coming up, many thanks josh
Latest Catches 82 photos uploaded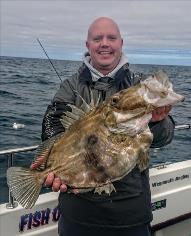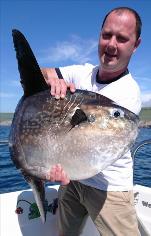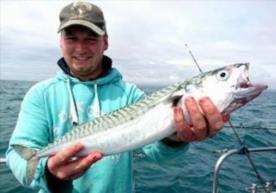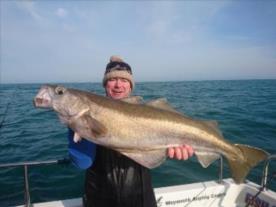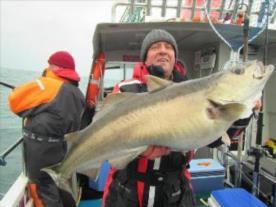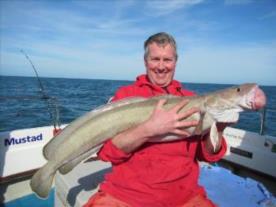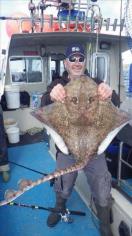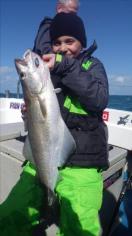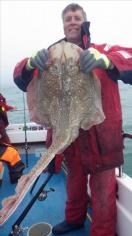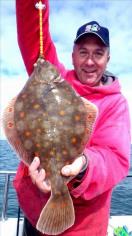 Warren
2 lb 13 oz Plaice
4-Apr-2014