Charter Boat: Oberon
Boat and Skipper Details
Licensed For:
up to 12 passengers
Hours:
8hr / 10hr / 12hr / Multiple Days Trips
Type of Fishing:
Wreck fishing,Ling,Cod,Coalfish,Inshore fishing for Turbot. Species up to 20 Species. Giant Skate
Tackle Available:
Yes - Contact Skipper
Boat Specification:
43 feet Aquastar pro Angler twin 360 hp
Facilities:
Oberon has toilet,microwave,tea/coffee facilities,large fish hold with ice plant on the pier
Additional Description:
Oberon has been upgraded extensively with the anglers comfort and overall fishing experience in mind.
The deck area has been increased to 200 sq feet, new flush deck hatches installed and handrail installed to 62ft overall.
The Aquastar 43 is a heavy boat and is ideal for handling the waters around Shetland.
Due to the distance traveled to get to Shetland we offer trips of 4,5 and 6 days or week-end trips. When you book your trip, self catering accommodation is booked automatically.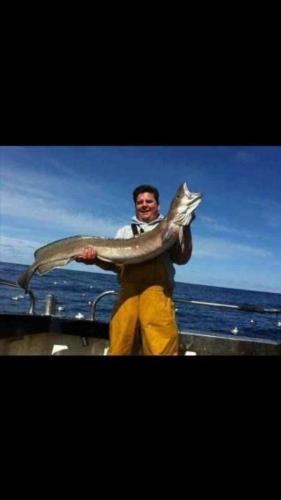 About the Skipper:
I have been a keen angler all my life and have been fishing out of Cullivoe, Shetland for 6 years. I am the new owner of Oberon and strive to ensure that your fishing experience will be like none you have experienced before, which reflects in that fact that 95% of my bookings are recurring business and are usually booked a year in advance.

Upcoming Individual Spaces on Oberon
Sorry, there are currently no Individual Spaces at present.
Reviews
Summary:





Scott Belbin (30/04/2019)

we had a great trip with kenny from culivoe. both myself and my father are charter skippers and have fished various places in the uk and other abroad. the fishing we experienced here was fantastic and unrivaled anywhere else in the uk. kenny was very pleasant and provided us with tea and tunes throughout our trip. the cod, ling and coalfish are prolific and sizable but dont disregard the other species as there is great potential for them too.

Skippers Reponse: Glad you enjoyed the experience Scott
Latest Catches 12 photos uploaded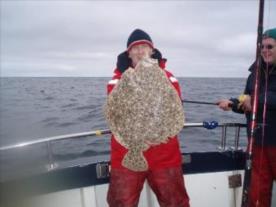 Kenny
15 lb Turbot
May-2016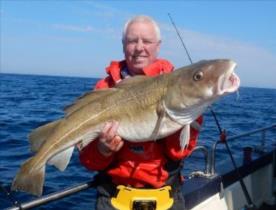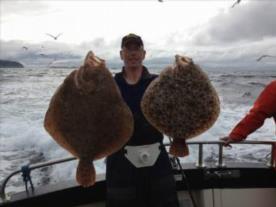 Latest Fishing Reports and News
14/09/2018

Fishing Report by dominic wilson

14 Sep 2018 by dominic wilson

Fished with kenny again on 13-17/9/2018 and in amongst the big swells off the muckle flugga we found some large fish....cod at 34lb/32lb and 30lb also coalfish at 30lb and 29lb and some ling with best at 26lb.On first day it is unlikely that any of the cod were under 20lb