Charter Boat: Privateer
Boat and Skipper Details
Licensed For:
up to 10 passengers
Code Of Practice:
Cat 2 ( 60 miles )
Hours:
5hr / 7hr / 8hr / 10hr / 12hr Trips
Type of Fishing:
General, Tope, Species, Match, Wreck, etc.
Boat Specification:
fast Offshore 105, purpose built angling boat, powered by reliable 420hp Caterpillar engine.
Facilities:
Deck accessed electric flush toilet. Hot drinks and cooking facilities.
Additional Description:
Looking forward to 2018 I will be moving 'Privateer', with a return to the port of Rhyl. Whilst the fishing has often been excellent in Caernarfon bay, with limited trips showing 32 species aboard in the last two years. Common sense on my part has prevailed with a sensible move to Rhyl Harbour. There are many reasons but marina charges and fuel costs are in these times, a major factor. Access, is another. Rhyl is much closer to most of my customer base and is even 30 minutes closer to me. Rhyl has a nice safe ramp down to a pontoon for ease of boat loading. Has free parking very close by, a cafe, toilets and a tackle shop onsite providing bait and all your tackle needs and best of all the angling is excellent with a wide variety of fish and lots of fish attracting wrecks close by in Liverpool bay.
I plan to offer a lot more dates this year beginning, as the fish arrive in numbers in, April.
. There will be opportunities for both individuals and groups/clubs and as well as General, Tope, wreck, etc, trips ..... I will be trying some, night, sole trips over the summer, light tackle Smoothound trips, fun matches and maybe some serious matches too ..... These will be advertised with plenty of notice.
Privateer will be coming out of the water shortly for a nice clean up and preparation for the year ahead and after that, I look forward to seeing you aboard and getting some good fishing. All the best to all for 2018.
Jon Law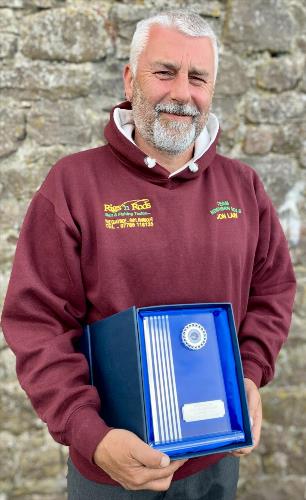 About the Skipper:
My name is Jon Law and I have been a very keen angler for over 46 years although I really started charter boat angling regularly about 35 years ago and purchased my first boat 25 years ago ..... Doesn't time fly , seems like yesterday.

I have operated my own angling boats successfully, up and down the North west coast, mainly in North Wales and have progressed to the boat I have now .. Privateer. I hold a commercially endorsed skippers licence and all up to date, sea survival, PPR and first aid certificates.

My full time job ... if you can call a 4 day a week job full time :) .. is a Safety engineer, on land. So I should describe myself as a part time charter boat skipper, at sea but as in both jobs your safety is paramount. The reason I got into chartering is to give something back to the sport that has given me so much, by providing good sport to others, in this beautiful part of the world.

I was fortunate to Boat fish in international and world competition for the country of Wales, seven times, and immensely proud to hold two team Gold medals .... rare things. Currently I still fish competitively all over the UK and I am always happy to share information that will make your angling experience more pleasurable.
Sunday
Monday
Tuesday
Wednesday
Thursday
Friday
Saturday

Color for Fully Booked

Fully Booked

Color for Partially Booked

Partially Booked (Individual Spaces)

Color for Available

Available (Whole Boat)

Color for Not Available

Not Available

Color for Unspecified

Unspecified

N.B. Not all Skippers keep this dairy up-to-date. Always check with skippers before making any plans. Last calendar update: 15-May-2019

Wed 1st May More...

Full charters only

Thu 2nd May More...

Full charters only

Fri 3rd May More...

Full charters only

Sat 4th May More...

Fully booked

Sun 5th May More...

Full charters only

Mon 6th May More...

Full charters only

Tue 7th May More...

Full charters only

Wed 8th May More...

Full charters only

Thu 9th May More...

Full charters only

Fri 10th May More...

Full charters only

Sat 11th May More...
Sun 12th May More...
Mon 13th May More...

Full charters only

Tue 14th May More...

Full charters only

Wed 15th May More...

Full charters only

Thu 16th May More...

Full charters only

Fri 17th May More...

Full charters only

Sat 18th May More... Rhyl species challenge. 8 hours. £45. Sail 13:35. 2 of 7.
Full.
Sun 19th May More...

Fully booked.

Mon 20th May More...

Full charters only

Tue 21st May More...

Full charters only

Wed 22nd May More...

Full charters only

Thu 23rd May More...

Full charters only

Fri 24th May More...
Sat 25th May More...
Sun 26th May More...
Mon 27th May More...

Full charters only

Tue 28th May More...

Full charters only

Wed 29th May More...

Full charters only

Thu 30th May More...

Full charters only

Fri 31st May More...

Full charters only
Upcoming Individual Spaces on Privateer
Reviews
This skipper has disabled reviews.
Latest Catches 27 photos uploaded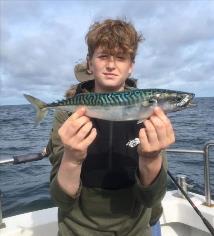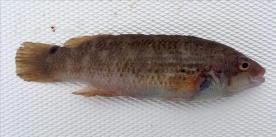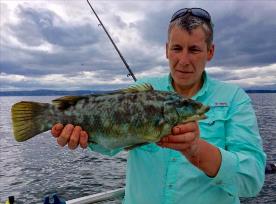 Unknown
14 lb 3 oz Bull Huss
27-Jun-2018
Latest Fishing Reports and News
09/2018

Fishing Report by Jonathan Law

Sep 2018 by Jonathan Law

Advance notice

2019 Rhyl species challenge

Next year I shall be running a league of matches, out of Rhyl, on Privateer. There will be 7 dates, all Saturdays and tho the precise rules are to be finalised. Best 4 results will decide the overall winner ( you do not have to fish all 7).

There will be Prizes and Trophy's for : Overall winner - Runner up - Most species - Most unusual species ... maybe more. There will also be a cash prize of : £200 Overall winner and £100 Runner up.

There will be more details to follow but the cost will be £45 per entry, per comp. No bait restrictions. This comp is catch and release for points.

Dates:

Saturday 27th April - sail 07:15
Saturday 18th May - sail 13:35
Saturday 1st June - sail 12:45
Saturday 29th June - sail 11:00
Saturday 13th July - sail 11:00
Saturday 24th August - sail 07:00
saturday 7th September - sail 08:00

Any questions ? Don't hesitate to ask ?

01/09/2018

Fishing Report by Jonathan Law

1 Sep 2018 by Jonathan Law

5 anglers fished our species match today, with the 5am start probably putting off a few travellers. As it turned out it was pleasantly warm and with the dazzling deck lights the guys were comfortable setting up as we steamed out to our first mark of the day. By the time the anchor was set we were all treated to the sun peeping over the horizon.

To the action, the theme of the day was set with 5 different species in the first fifteen minutes, all the anglers contributing and by the time the tide eased the score sheet was beginning to look quite busy .... As slack water approached we pulled anchor and moved onto the drifting. Wrasse fishing being a big favourite of mine. The next hour turned out to be quite difficult ... for no apparent reason, except maybe the excellent water clarity over the marks but some nice Ballan wrasse to about 3lb were caught, 15 between the anglers but poor cod, Mackerel, Gurnard and Codling made up the bulk of the action ... thats fishing so another move was made back onto anchor. Plenty of variety and the boys kept the scorer busy, maxing out on on a fair few species and adding a few more.

As time rolled on and after pasties and more tea, we moved to the final mark, picking up a couple more species including three small feisty Tope and some reasonable Smoothounds and decent Huss.

As the 'whistle' blew for the end of the match, it was hard to tell who was victorious ... but giving the hard working anglers time to tidy their tackle I went thru the score sheet, before heading for port.

With a max of ten of each species the five anglers, returned 280 scoring fish between them and 19 species :

Tub Gurnard, Dabs, Dogfish, Bull huss, Ballan Wrasse, goldsinny Wrasse, lesser weaver, Thornback ray, Codling, pouting, Poor cod, Grey Gurnard, Plaice, Dragonet, Ling, Mackerel, Whiting, Smooth hound and Tope.

The winner : Dewi Roberts who travelled across from Anglesey and scored 367 points and 14 species. Well done mate in a fun but competitive day you did the business

All in all an enjoyable day with plenty of fish and banter .... and it didn't even rain

12/08/2018

Fishing Report by Jonathan Law

12 Aug 2018 by Jonathan Law

Not had a report for a while but thats not because the fishing has dropped off, far from it although there is a lull in the Tope action and the larger ones have proved hard work to find. Small ones are plentiful and growing fast and I expect those that survive till next year will come back large and fighting fit. In fact it has been noticeable how healthy and well fed all the species are this year. Even the often, too prolific Whiting we caught offshore last week, were pot bellied with quite a few very good sized ones already. I've probably mentioned this before but the Rays in the next few years should reach some specimen sizes and the numerous Tub Gurnards should get back to the sizes Rhyl was famous for, before the wind farm work, which will I hope be very nice for all. I honestly couldn't number all the species we have had in the last couple of weeks but its certainly respectable and even the odd Herring has not left the area.

This coming Month I am away for a week Conger fishing in Weymouth and I only have one date free so lets hope the weather remains kind. On the 1st day of September, i'm running a fun species match and I still have places .. if interested please message me .... i'm quite excited and I'm not even fishing lol .... the trip is 9- 10 hours to fit all the marks in and will cost £45 per angler. Its a 5am sail which is a slight bummer ... but it will be worth it.

Lastly Subject to weather I plan to have an evening into night trip, trying to get a Sole on the boat. Friday 7th September. 7:30pm till 12:30am. Quite specialised but will be quite something if we could find a few.

All the best and tight lines.

27/07/2018

Fishing Report by Jonathan Law

27 Jul 2018 by Jonathan Law

A late cancellation gave the opportunity to get my light rods out and try a few things myself this weekend. A quick call to a fishing buddy and a few packs of worm and we were away.

We had already decided to fish for smaller species with the aim of getting a bit of variety. Getting re acquainted with the angling out of Rhyl this year, has been a revelation or at least a reminder of something I must have weirdly forgot

We started off with the aim of targetting a few Wrasse and sure enough we found them in numbers which was a surprise but the quality was even more impressive with many fish around the 4lb mark, awesome sport on light gear and oh man they didn't half fight. We were very careful to play these fish slowly through the depths and we could honestly say that they all went back down, angry but in good health which is nice.

As the tide picked up we set the anchor on some rough ground and the species count rose quite dramatically, with plenty of mini's, Tub and Grey Gurnards .... surprisingly no Reds ! More Wrasses and a nice surprise and new species on the boat, a Topknot about 25cm. We were having great fun by this time and Kev caught a nice little Ling. we tried for a little Conger but failed .... only half a dozen Dogfish later the tide had started ease so we went back on the drift picking up more Wrasse and bits .. so with an hour and a half before we could get back ashore we decided to have a change and head inshore to see if there was any smoothies , Dabs and Bass biting .... well we failed to catch 1 Dab inshore ... un surprising as, our rods never stopped with small Hounds and Bass smashing the baits. 3 Small Tope managed to jump on, as we used up our last full squids. Again all brilliant sport on light rods .... finally we ran out of bait and it was time to return to base, having taken our tally to nineteen species. these were . Ballan wrasse, Goldsinny wrasse, Pouting, Codling, whiting, Poor Cod, Tub Gurnard, Grey Gurnard, Ling, Dogfish, Topknot, Dab, Tompot Blenny, Mackerel, Scad, Dragonet, Tope, Smoouthound and Bass.

When you consider the possibilities and species not on that tally it has to be said that few ports can match the variety of sport Rhyl has on offer. The prolific Ray and Huss, big Tope and not to mention the offshore wrecking. This has been an excellent boat move for Privateer and I have to scratch my head why I have taken my local port for granted in recent years. It is proving excellent to get re aquainted with the port I pretty much started my boat angling journey

I have a date, Saturday 1st September allocated to fish a friendly species comp. the trip will be 10 hours 5am till 3pm and I will be aiming to fish the above marks and a couple more so if you would like to have a go, please message me for more info. The cost will be £45 per person, not including bait and there will be a small trophy for the winner and lots of good humoured banter

Thanks for reading.

13/07/2018

Fishing Report by Jonathan Law

13 Jul 2018 by Jonathan Law

Friday 13th Species match .... well fished all , despite the uncomfortable wind against tide in the first half of the comp.

Very apt that 13 species were caught between the six anglers. Not as many as expected but in the conditions, not bad. These were : Dab, Dogfish, Grey Gurnard, Tub Gurnard, Bullhuss, lesser Weaver, Mackerel, poor cod, Ballan wrasse, Goldsinny wrasse, whiting, Thornback ray and Smoothound.

After a steady start by all, it seemed that competitor John Traynor was just easing ahead and by the half way point was I think feeling comfortable but in the next peg Kev Preston was not rolling over easily and made things much much tighter after a visit to the wrasse mark. Strangely the fishing slowed down on the flood, the ray mark produced fish but not in the numbers expected as did the last chance saloon, 30 minutes on the Smoothounds. I had a sneaky quick tot up of the scores and with those 30 minutes to go ... it was very much looking like Kev would take the trophy but these things are usually a lot closer than you think and John sneaked out a little smoothie which put him just ahead again and with the setting of the sun .. it was all over John Traynor won the boat with 256 fish points and 10 species, well done him and well fished all, plus most importantly it was a lovely freindly comp good banter to keep every one on their toes .... I enjoyed the battle just marking it and looking forward to the next one already

Friday 5th October - 9am till 5pm ( 6 hours fishing ) £40 per entry.