Charter Boat: Starfish
Availability Calendar
1 Reviews

Boat and Skipper Details
Licensed For:
up to 12 passengers
Code Of Practice:
Cat 2 - 0 to 60 Miles
Hours:
8hr / 10hr / 12hr / Multiple Days Trips
Type of Fishing:
Ground - Reef - Wreck
Tackle Available:
Yes - Contact Skipper
Bait Available:
Yes - Contact Skipper
Boat Specification:
Catapult 396 catamaran
Facilities:
Toilet - Hot Drinks
Sunday
Monday
Tuesday
Wednesday
Thursday
Friday
Saturday

Color for Fully Booked

Fully Booked

Color for Partially Booked

Partially Booked

Color for Available

Available

Color for Not Available

Not Available

Color for Unspecified

Unspecified

N.B. Not all Skippers keep this dairy up-to-date. Always check with skippers before making any plans. Last calendar update: 04-Jan-2018

Mon 1st Jan
Tue 2nd Jan
Wed 3rd Jan
Thu 4th Jan
Fri 5th Jan
Sat 6th Jan
Sun 7th Jan
Mon 8th Jan
Tue 9th Jan
Wed 10th Jan
Thu 11th Jan
Fri 12th Jan
Sat 13th Jan
Sun 14th Jan
Mon 15th Jan
Tue 16th Jan
Wed 17th Jan
Thu 18th Jan
Fri 19th Jan
Sat 20th Jan
Sun 21st Jan
Mon 22nd Jan
Tue 23rd Jan
Wed 24th Jan
Thu 25th Jan
Fri 26th Jan
Sat 27th Jan
Sun 28th Jan
Mon 29th Jan
Tue 30th Jan
Wed 31st Jan
Reviews
Summary:





Reviews Unaccepted: 6
MARTIN ALLEN (13/06/2012)

cheers dave a great day out tope - smoothound - thornback - bull huss - bream - etc - etc - thanks for the time taken with the novices to mate all in all a great day out !!
Latest Catches 22 photos uploaded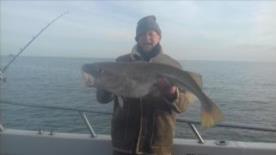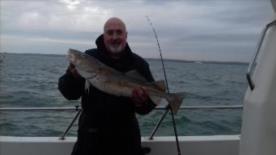 Bohdan
17 lb 8 oz Cod
10-Dec-2016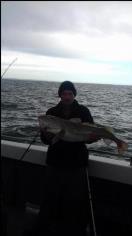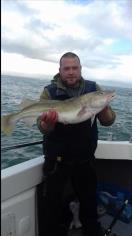 Bohdan
14 lb 8 oz Cod
19-Nov-2016