Charter Boat: Bang Tidy
Boat and Skipper Details
Licensed For:
up to 3 passengers
Code Of Practice:
Cat 4 & CAT 3R (restricted area after dark endorsement)
Hours:
2hr / 3hr / 4hr / 6hr / Multiple Days Trips
Type of Fishing:
The best Pro guided Lure & SWFF specialist in Pembrokeshire, light light, single point lure fishing, sponsored by www.first4fishing.co.uk & Humminbird UK, plus seasonal tourist inshore fishing
Tackle Available:
Yes - Contact Skipper
Bait Available:
Yes - Contact Skipper
Boat Specification:
Karnic Bluewater 2105, (2005). 140 HP engine, Humminbird Apex 13, Downscan, Structure scan, mega side imaging, fish finder..
Facilities:
Bimini T top (some rain protection), seats, walk around deck 360' fishing available. Humminbird tech.
Additional Description:
PLEASE NOTE A MANDATORY FUEL DEPOSIT WILL BE REQUIRED IN ADVANCE TO SECURE ANY BOOKING. FOR BOOKING T&CS AND GENERAL INFO PLEASE SEE WEBSITE. THANKS

LURE & Saltwater fly fishing specialist, light gear lure fishing either casting or vertical for Bass, Pollack, Codling, Wrasse, Mackerel.
Seasonal novice inshore fishing for those less experienced, for all fishing experiences, equipment can be provided.

BOAT LURE FISHING 2022 - MIN AGE 12 YEARS...

4HR LURE: BASS ONLY , ONE ANGLER, SOLE OCCUPANCY @ £125, GROUP 2-3 @ £100pp
6HR LURE ALL SPECIES, ONE ANGLER, SOLE OCCUPANCY @ £175, GROUP 2-3 @ £125pp
8HR LURE ALL SPECIES: ONE ANGLER, SOLE OCCUPANCY @ £275, GROUP BOAT CHARTER 2-3 PEOPLE @ £450

NOVICE FISHING EXPERIENCES, AVAILABLE EASTER - SEPT, (min age 8 yrs)

1.5 HRS BASIC BAIT FISHING, ALL INCLUSIVE OF EVERYTHING @ £15pp
2HRS DRIFT FISHING, TACKLE INCLUDED, 1-3 PEOPLE @ £25PP (MIN 2 PPL)
4 HRS DRIFT FISHING, 2-3 people @ £50pp (MIN 2 ppl)

FUEL DEPOSIT REQUIRED FOR ALL NOVICE INSHORE FISHING TRIPS AT TIME OF BOOKING BY BANK TRANSFER.

PLEASE NOTE...
Fuel prices are obviously a major cost to us for all our trips. The UK pump prices are beyond our control. We run a low emissions petrol engine which reduces our carbon footprint on the marine ecosystem.
The vessel 'Bang Tidy' is one of the smallest charter vessels in Wales, and as such in order to be able to continue at all all prices have been increased. Due to wishing to preserve the integrity of our vessels fuel system we are choosing to run E5 Petrol, which is now considerably more to purchase at the pumps.
Thank you for your support
Tight Lines

IN ALL CASES, YOUR safety is paramount, and any trip booked is subject to change without notice in respect of weather or unfavourable sea conditions. This also applies to the uncertainty of COVID prevention measures.
WE are the ONLY vessel in Pembrokeshire to GUARANTEE that your small family or bubble group of 1-3 people WILL be the only people aboard the vessel during your trip booking. No random sharers in any instance.

FOR FULL TERMS & CONDITIONS PLEASE SEE WEBSITE: www.fish4bass.tel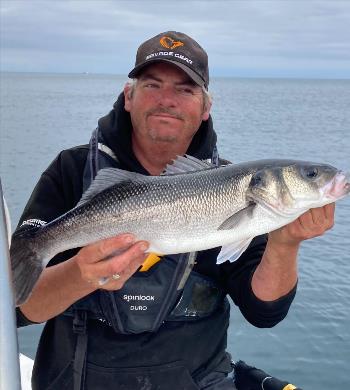 About the Skipper:
Professional angler in Saltwater, specialising in Lure fishing & Saltwater fly fishing.
Pro Brand Ambassador (Saltwater) Humminbird UK & Minn Kota,
Pro Brand Ambassador @ www.first4fishing.co.uk
Brand Ambassador @ Tiramor Gin www.lobsterandmor.co.uk
Lures Sponsored by: www.first4fishing,co.uk
Winner: Best Charter operator, Wales enterprise awards 2019
Trip advisor recommended, certificate of excellence 2019,19, 20 , 21
30 years saltwater boat fishing off the west wales coast,
Sunday
Monday
Tuesday
Wednesday
Thursday
Friday
Saturday

Color for Fully Booked

Fully Booked

Color for Partially Booked

Partially Booked (Individual Spaces)

Color for Available

Available (Whole Boat)

Color for Not Available

Not Available

Color for Unspecified

Unspecified

N.B. Not all Skippers keep this dairy up-to-date. Always check with skippers before making any plans. Last calendar update: 23-May-2022

Sun 1st May More... 0730 - 1130 4hr LURE SESSION AVAILABLE
SEE WEB FOR PRICES:
WWW.FISH4BASS.TEL
07428162600
Mon 2nd May More... SESSIONS AVAILABLE
SEE WEB FOR PRICES:
WWW.FISH4BASS.TEL
07428162600
Tue 3rd May More...

UNAVAILABLE

Wed 4th May More...

NOT AVAILABLE

Thu 5th May More...

UNAVAILABLE

Fri 6th May More... aLL SESSIONS AVAILABLE
SEE WEB FOR PRICES:
WWW.FISH4BASS.TEL
07428162600
Sat 7th May More... aLL SESSIONS AVAILABLE
SEE WEB FOR PRICES:
WWW.FISH4BASS.TEL
07428162600
Sun 8th May More... aLL SESSIONS AVAILABLE
SEE WEB FOR PRICES:
WWW.FISH4BASS.TEL
07428162600
Mon 9th May More... aLL SESSIONS AVAILABLE
SEE WEB FOR PRICES:
WWW.FISH4BASS.TEL
07428162600
Tue 10th May More... aLL SESSIONS AVAILABLE
SEE WEB FOR PRICES:
WWW.FISH4BASS.TEL
07428162600
Wed 11th May More... aLL SESSIONS AVAILABLE
SEE WEB FOR PRICES:
WWW.FISH4BASS.TEL
07428162600
Thu 12th May More... aLL SESSIONS AVAILABLE
SEE WEB FOR PRICES:
WWW.FISH4BASS.TEL
07428162600
Fri 13th May More... aLL SESSIONS AVAILABLE
SEE WEB FOR PRICES:
WWW.FISH4BASS.TEL
07428162600
Sat 14th May More...

FULLY BOOKED

Sun 15th May More... aLL SESSIONS AVAILABLE
SEE WEB FOR PRICES:
WWW.FISH4BASS.TEL
07428162600
Mon 16th May More... aLL SESSIONS AVAILABLE
SEE WEB FOR PRICES:
WWW.FISH4BASS.TEL
07428162600
Tue 17th May More... aLL SESSIONS AVAILABLE
SEE WEB FOR PRICES:
WWW.FISH4BASS.TEL
07428162600
Wed 18th May More...

UNAVAILABLE

Thu 19th May More...

ALL SESSIONS CANCELLED DUE TO WEATHER

Fri 20th May More...

UNAVAILABLE, FAMILY COMMITMENT

Sat 21st May More... SHORT SESSIONS AVAILA LE
SEE WEB FOR PRICES:
WWW.FISH4BASS.TEL
07428162600
Sun 22nd May More... aLL SESSIONS AVAILABLE
SEE WEB FOR PRICES:
WWW.FISH4BASS.TEL
07428162600
Mon 23rd May More... aLL SESSIONS AVAILABLE
SEE WEB FOR PRICES:
WWW.FISH4BASS.TEL
07428162600
Tue 24th May More... FULLY BOOKED

Wed 25th May More...

no trips

Thu 26th May More... 0830 - 1230 AVAI;ABLE
SESSIONS AVAILABLE
SEE WEB FOR PRICES:
WWW.FISH4BASS.TEL
07428162600
Fri 27th May More...

FULLY BOOKED

Sat 28th May More...

FULLY BOOKED

Sun 29th May More...

FULLY BOOKED

Mon 30th May More...

FULLY BOOKED

Tue 31st May More...

FULLY BOOKED
Upcoming Individual Spaces on Bang Tidy
Reviews
Summary:




Keith Jennings (18/05/2017)

Fantastic day with Jimmy bass and pollock caught You must try this if you call yourself a bass fisherman
Bait & Tackle
Anglers Corner

Milford Haven, Pembrokeshire, South West Wales, Wales

County Sports

Haverfordwest, Pembrokeshire, South West Wales, Wales
Latest Catches 80 photos uploaded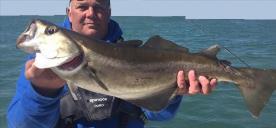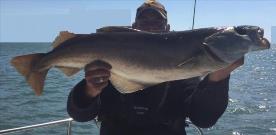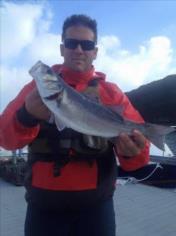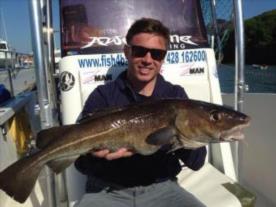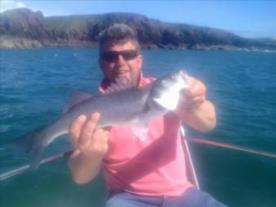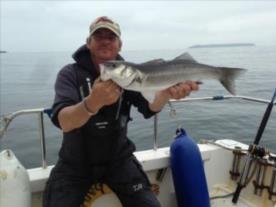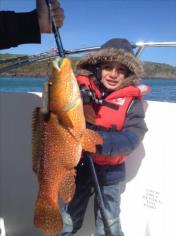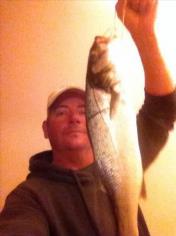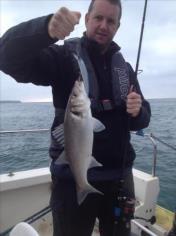 Latest Fishing Reports and News