Charter Boat: Predator
Availability Calendar
5 Reviews

Reviews Unaccepted: 1
Boat and Skipper Details
Licensed For:
up to 12 passengers
Code Of Practice:
60 miles
Hours:
4hr / 6hr / 8hr / 9hr / 10hr / 12hr / Multiple Days Trips
Type of Fishing:
wrecking, rough ground, Uptiding, Downtiding and flatfish/species targeting.
Tackle Available:
Yes - Contact Skipper
Bait Available:
Yes - Contact Skipper
Boat Specification:
Commercially built Lochin 33 powered by a 490 Hp turbo charged engine. Full set up of most modern electronic equipment including Olex 3D bottom scanning capabilities new for the season!
Facilities:
Toilet, cooker, fish hold, running water modern safety equipment.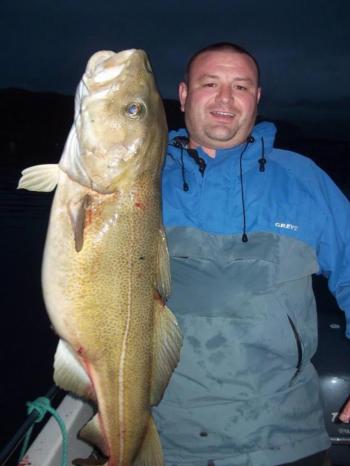 About the Skipper:
Simon Cunningham.
My first days at sea were with my grandfather, he would carry me in his arms to his coble which is a traditional North East fishing boat. My ground knowledge was gained from his lifetime at sea. I spent my youth on commercial fishing boats you would find me down the harbor looking to go to sea with anyone who needed a hand or had space just to take me! I had my own fishing boat during my school days which I fished at every opportunity be it during school holidays or weekends working my lobster pots or fishing for fun with my friends.

At the age of 18 I joined the RNLI and spent 7 years in service gaining me formal qualifications and experiences which i am truley thankful for the opportunity to of been part of. Work commitments forced me away from the RNLI but I would gladly give my time in the future if I could ever serve again.

I have also done a lot of scuba diving which I hold qualifications for and do a lot of shore fishing. I would consider myself a respected angler among the match fisherman of the North East, I believe my shore fishing knowledge and diving experience helps on the boats as I have pretty much stood on every rock end on the local coast giving me an advantage when uptiding or fishing the rough ground with light gear knowing exactly whats beneath us!
I have fished all my life in many parts of the world from the polar reaches of Norway to the tropical shores of Africa, you can say I eat sleep and breath fishing and I believe my passion for angling is contagious you will catch on to this on my boat I will give my everything to ensure you enjoy your day.
I have time for the guy who has never wet a line in his life and respect for the other guy whos fished all his days If im not under way im on the deck helping with bait, tactics and unhooking fish!!!!
I aim to please every time I leave the quay and my reputation is your enjoyment which gets better with every trip!
Looking forward to the early mornings flat seas sunshine and plenty fish!

This Charter has been listed as Suitable for Diving Trips. Contact the Skipper for full details.
Upcoming Individual Spaces on Predator
Sorry, there are currently no Individual Spaces at present.
Reviews
Summary:




Reviews Unaccepted: 1
tony wealleans (22/07/2018)

i've been out with simon many times over the last 3 years, he certainly knows his stuff and tries his best to find the fish. i've had most of my best fish on the predator. his knowledge of the wrecks and ground is unbelievable, doesn't matter if your new to boat fishing or experienced he'll always help you out, top boat top skipper

Skippers Reponse: Many thanks Tony appreciate the feedback.

Mark Flowers (09/06/2018)

Was out fishing 09/06/18 a great day fishing the skipper did an excellent job and always moving to find the fish
Everyone on board caught fish and went home happy
Would defiantly recommend this boat and skipper for beginners and seasoned anglers as the skipper could not do enough for all on board .
I will defiantly be booking again.

Skippers Reponse: Thank you very much for the feed back.
We appreciate you taking the time to show your gratitude, we strive to deliver every trip and im pleased you had a good day. Take care and tight lines.


Martyn Gunns (20/05/2018)

Had a fantastic day out fishing on Predator. The boat is a nice big fast boat and the crew are friendly and very knowledgeable. They gave assistance and advise when needed. We had a lot of fish on the boat and the crew also showed me how to fillet the fish for my tea. Would highly recommend this boat for fishing trips from royal quays .

Kevin Woodcock (08/09/2016)

I recently used the Predator as one of the boats for National competition. First class on everything. Simon travelled to Hartlepool from Newcastle to help us out. We would certainly use the Predator again. Thank You!

Skippers Reponse: Thank you Kevin.

Ben Mann (21/04/2016)

yet another awesome trip on the predator with Newcastle's best charter boat. gotta love any fishing trip oup of royal quays with predator fishing charters. Some good sized cod and even a ling caught on last night's boat fishing trip. If you're thinking of fishing in the northeast give Simon Cunningham a call.
Latest Catches 23 photos uploaded
Unknown
6 lb 10 oz Pollock
18-Aug-2018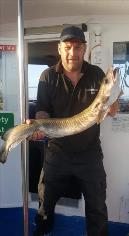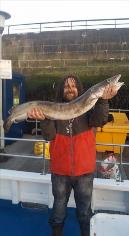 Jaimie
13 lb 7 oz Ling (Common)
12-Jul-2018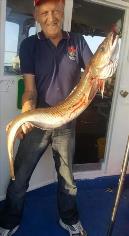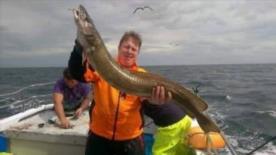 Unknown
14 lb 9 oz Ling (Common)
10-Jul-2016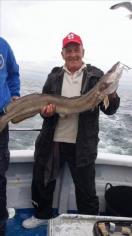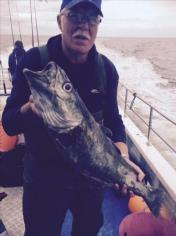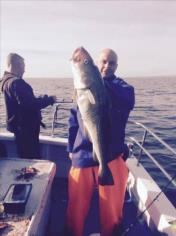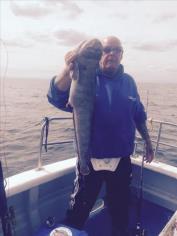 Unknown
9 lb 11 oz Ling (Common)
Jul-2015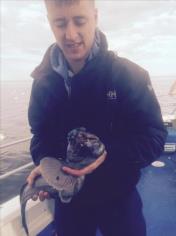 Latest Fishing Reports and News