Charter Boat: Heidi J
Boat and Skipper Details
Licensed For:
up to 12 passengers
Code Of Practice:
20 miles from safe haven.
Hours:
2hr / 3hr / 4hr / 5hr / 6hr / 7hr / 8hr / 9hr / 10hr / 11hr / 12hr Trips
Type of Fishing:
WRECK,REEF,ROUGH GROUND,UPTIDE AND LIGHT LINE LURE FISHING
Tackle Available:
Yes - Contact Skipper
Bait Available:
Yes - Contact Skipper
Boat Specification:
38FT PURPOSE BUILT ANGLING BOAT, LARGE WHEELHOUSE AND LARGE SPACIOUS DECK WITH SEATING.
Facilities:
TOILET, AMPLE SEATING, HOT AND COLD WATER
Additional Description:
2,3 and 4 hour trips are run APRIL to SEPTEMBER afternoons and evenings.

All ages and abilities welcome.
Family Groups welcome.
Parties.
Team Building events.
School trips.
Stag and Hen Parties.

Parking is available on the Harbour.
Catering Pre and Post sailing can be arranged.
Bed and Breakfast can be arranged upon request.
Bookings taken all year round.

If you wish your loved ones ashes to be scattered at sea, we can arrange this either with you or on your behalf in a caring and sensitive manner.

Heidi J ia a purpose built fast launch licensed for up to 12 Anglers.
She carries a code of practice which allows her to travel 20 miles from Bridlington and leaves Bridlington Harbour daily throughout the year.
Experinced and skilled crew provide the highest of saftey standards whilst remaining down to earth and friendly. We will give you a great time and you will be safe in our hands.

The boat is licensed by the MARINE AND COASTGUARD AGENCY and is fitted with:-

GPS.
RADAR.
15 LIFE JACKETS
FISH FINDER.
LIFE RAFT FOR 15 PEOPLE.
ON BOARD EMERGENCY COMMUNICATIONS.

The Heidi J was Bridlington 2011 Sea Angling Compitition Winner, winning 4 days out of 5 and catching biggest fish of the week, and biggest single fish for 4 days out of the 5 competition days.
September Fishing Week Competition 2013 and several subsequent years. The Heidi J winning the biggest fish 4 days out of 5 and biggest pollock and biggest flat fish of the week and biggest single fish caught of the week with some Ling up to 9 kilos in weight.

PRICES FOR TRIPS
3 Hours - £20 per person
6 Hours - £35 per person
8 Hours - £45 per person
Whatever kind of Trip you require we can put together a package to suit you.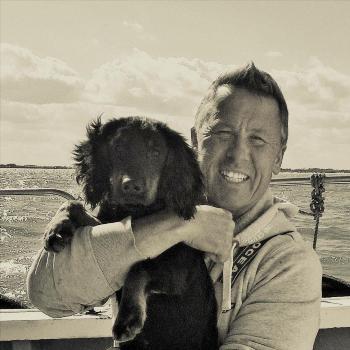 About the Skipper:
Frank Ridley has operated out of Bridlington Harbour for 37 years. Locally born and bred he is a well known, experienced, skilled and saftey conscious Skipper.

He has owned and run the Heidi J since 1990.
Frank has celebrated many successes at the Bridlington Fishing Festivals being placed amongst the Top Boats on several occasions.

He specialises in Wreck and Rough Ground fishing and is highly skilled in this area usually having great successes and producing some of the biggest fish.
Sunday
Monday
Tuesday
Wednesday
Thursday
Friday
Saturday

Color for Fully Booked

Fully Booked

Color for Partially Booked

Partially Booked

Color for Available

Available

Color for Not Available

Not Available

Color for Unspecified

Unspecified

N.B. Not all Skippers keep this dairy up-to-date. Always check with skippers before making any plans. Last calendar update: 07-Jun-2015

Fri 1st Jun
Sat 2nd Jun
Sun 3rd Jun
Mon 4th Jun
Tue 5th Jun
Wed 6th Jun
Thu 7th Jun
Fri 8th Jun
Sat 9th Jun
Sun 10th Jun
Mon 11th Jun
Tue 12th Jun
Wed 13th Jun
Thu 14th Jun
Fri 15th Jun
Sat 16th Jun
Sun 17th Jun
Mon 18th Jun
Tue 19th Jun
Wed 20th Jun
Thu 21st Jun
Fri 22nd Jun
Sat 23rd Jun
Sun 24th Jun
Mon 25th Jun
Tue 26th Jun
Wed 27th Jun
Thu 28th Jun
Fri 29th Jun
Sat 30th Jun
Reviews
Summary:





Reviews Unaccepted: 3
Brian Brooks (08/05/2018)

Another fantastic days fishing with the skipper Frank, sea was a bit rough, but as always Frank put us onto the big cod looking forward to the next trip Brian / Martin

Skippers Reponse: A good day on a choppy day but you were catching fish, mainly cod , all day , very good.

Steve Robson (03/06/2018)

Really enjoyed our day and the skipper was helpful and good fun to be with.
Would definitely go with him again.

Skippers Reponse: Cheers Steve I enjoyed the day too with a good group of lads. Hope you can all do it again , thankyou

Dean Lawton (09/09/2017)

Few lads from work enjoying our first sea fishing experience, thanks frank and stu for great day catching plenty of mackerel whiting herring and coding. Definitely be booking another trip soon. Fun and friendly skipper and deckhand made the trip more enjoyable. Thanks Dean Dave and Brandon

Skippers Reponse: Thanks Dean , it was a busy day , fish catching all day, but good to see, many thanks Frank ridley boat HEIDI J

Lorraine Stephenson (01/09/2017)

Fabulous day. Impromptu fishing trip but Skipper Frank was really friendly and helpful. Only a 2 hour trip but we caught lots of lovely mackerel which have since turned into pate and saved for another day in the freezer. Many thanks and we will be back again next month. Richard and Lorraine.

Skippers Reponse: thanks lorraine, I'm pleased things went well on the trip as planned, we chose a good spot to catch the fish, thanks again

Brian Brooks (11/09/2016)

Another good days fishing weather was a bit windy but all credit to Frank And Eric for putting us over the wrecks were we caught some nice ling and cod hope to be back soon Bri & Bob
Latest Catches 385 photos uploaded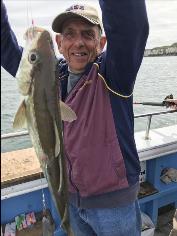 Barry
5 lb Cod
13-Jun-2018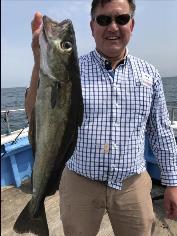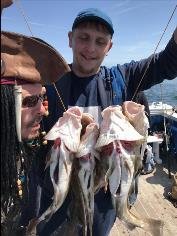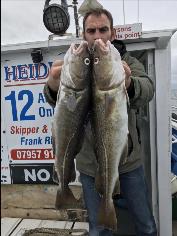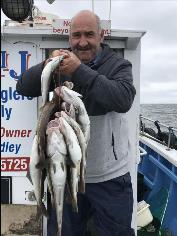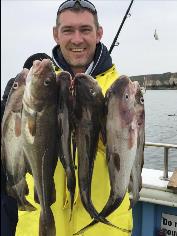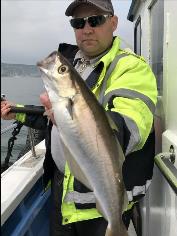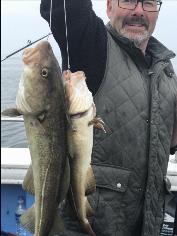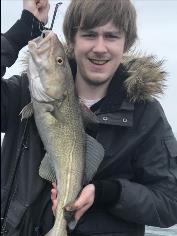 Latest Fishing Reports
08/06/2018

Fishing Report by Brian Brooks

8 Jun 2018 by Brian Brooks

Another fantastic days fishing with the skipper Frank the sea was a bit rough but once again Frank put us right on top of the big cod if you ever decide to go fishing at Bridlington this is the boat and skipper you need to go with thanks once again Frank we will be back soon

31/08/2017

Fishing Report by Frank Ridley

31 Aug 2017 by Frank Ridley

thursday 31st august 2017 , a good days fishing by all , a good show of lings wrecking , and lots of codling , and never ending amounts of mackerel , fish catching all day long , by the brian and dave birkitt shooting crew

17/07/2017

Fishing Report by Frank Ridley

17 Jul 2017 by Frank Ridley

a bit of everything fishing 17th july 2017 , thornback rays , ling , cod , mackerel ,pouting ,for the 2 doctors alister and paul

13/09/2016

Fishing Report by Frank Ridley

13 Sep 2016 by Frank Ridley

a good day catching ling up to 18 lb in BRIDLINGTON SEA FISHING COMPETION 13/9/2016, with ling coming up every drift over the wrecks, a winning fish for ALAN CHERRY 18LB LING

09/09/2015

Fishing Report by Frank Ridley

9 Sep 2015 by Frank Ridley

Another winning day in bridlington sea fishing week with 1st and 2nd biggest fish being caught on HEIDI J , a successful days fishing wed 9th september 2015. with over 40 lings being caught on the boat this day, non stop activity pulling fish, mainly lings , up all day ,here is a pic of some of the days catch with the 2 winning fish being caught by bernie singleton from cottingham nr hull , and barry from lincoln