Charter Boat: Jean K
Boat and Skipper Details
Licensed For:
up to 12 passengers
Additional Description:
With plenty of room for 12 anglers. She is designed for the angler in mind. Fitted out with top quality, 'state of the art' equipment. She has navigational capabilites second to none.

She is built for charter angling work being fully licensed and insured for 12 passengers and carries a 60 mile code of practice certificate. She is definietly the best value for money boat working from Whitby at this time. GIFT VOUCHERS NOW AVAILABLE. Make great Christmas or birthday presents.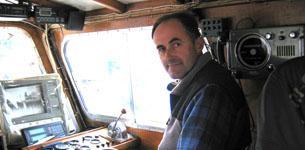 About the Skipper:
The Skipper never stops working his socks off when he's out there from the start of the day to the very last minute. Whether you're a complete novice or an experienced angler 100% effort and service is given on every trip.
Sunday
Monday
Tuesday
Wednesday
Thursday
Friday
Saturday

Color for Fully Booked

Fully Booked

Color for Partially Booked

Partially Booked

Color for Available

Available

Color for Not Available

Not Available

Color for Unspecified

Unspecified

N.B. Not all Skippers keep this dairy up-to-date. Always check with skippers before making any plans. Last calendar update: 19-Sep-2018

Sat 1st Sep
Sun 2nd Sep
Mon 3rd Sep
Tue 4th Sep
Wed 5th Sep
Thu 6th Sep
Fri 7th Sep
Sat 8th Sep
Sun 9th Sep
Mon 10th Sep
Tue 11th Sep
Wed 12th Sep
Thu 13th Sep
Fri 14th Sep
Sat 15th Sep
Sun 16th Sep
Mon 17th Sep
Tue 18th Sep
Wed 19th Sep
Thu 20th Sep
Fri 21st Sep

room for 2

Sat 22nd Sep
Sun 23rd Sep
Mon 24th Sep
Tue 25th Sep
Wed 26th Sep
Thu 27th Sep
Fri 28th Sep
Sat 29th Sep

room for 2

Sun 30th Sep

room for 4
Reviews
Summary:





Johnathon Gledhill (12/05/2018)

Had a cracking day out with Kevin and group of lads from Wakefield. Trip was in doubt all week due to the weather but managed to get a break to accommodate us. The weather was a bit foggy to start and we stayed in shore for a few fish before heading farther afield. All in all a great day with everyone catching 2 or 3 keepers minimum, some catching up to 12 keepers. 5 five about the 5 - 6 pound mark also which was great. Thanks again Kevin.

Skippers Reponse: Thanks for the review Johnathon. Fishing has improved since your trip. Just had a good weekend.

carl hyde (19/09/2017)

After four cancellations due to a run of northerly winds, a break in the weather saw us steaming out to an off shore wreck. As usual, Kev had a plan which put us amongst the fish from the first drop. Cod and ling into double figures, pollock, haddock, colies and a cracking gurnard made for another top day on board Jean K. Many thanks Key, looking forward to the next trip

Skippers Reponse: Thanks for the review Carl. Nice to see the weather play ball for a change as well.

david newman (17/05/2016)

Just a quick mention to kevin skipper of the Jean K out of Whitby Charter-Skippers Kevin took us out yesterday . Beautiful day no wind flat sea. Due to the poor fishing the day before kev decided to steam out to the horizen First 2 wrecks nothing and so on we whent out to the wall 25 miles.still nothing . Kev must of spent a fortune trying to find us fish. However just a handfull was had . Massive thanks to kevin for trying so hard If you want value for money Jean K and kevin are the ones for you.

Skippers Reponse: Thanks for the reveiw david. fishing been hard due to the may water. lets hope it improves for your next trip. Thanks kevin.

like fishing (02/10/2015)

excellent 1st time experience on the jean k,wall to wall cod from the start unbelievable ,great set of lads and the skipper kevin is the most helpful and knowledgeble skipper i have met, he could put his boat on a 5pence piece never mind on a wreck, as i stated the overall experience was brilliant, thanks again kevin, gordon

Skippers Reponse: Thanks for a great review Gordon. Hope to see you again.

carl hyde (26/09/2015)

fantastic day on board Jean K , steamed out to a wreck 20 miles off shore where we were straight on the fish. skipper Kev worked hard all day to make sure we stayed on the cod all day. thanks for a cracking day Kev, we will be back again soon

Skippers Reponse: thanks for the review Carl. see you soon.
Latest Catches 124 photos uploaded
Latest Fishing Reports
17/06/2018

Fishing Report by Kevin Marsden

17 Jun 2018 by Kevin Marsden

After having a poor day on Saturday, decided to try further off today. some nice fish caught everybody had some fish to take home. Best fish of the day was a 17lb cod caught by Noel which was his personal best. Lets hope we can catch the same quality in the summer festival which we still have some midweek dates available.

08/11/2017

Fishing Report by Kevin Marsden

8 Nov 2017 by Kevin Marsden

Had a small party of 5 on today. Tried a couple of offshore wrecks,ended up with 60 fish in total, most fish between 5 and 8lb. Pictured is Colin with 2 cod about 8lb each.

20/08/2017

Fishing Report by Kevin Marsden

20 Aug 2017 by Kevin Marsden

Some nice fish coming aboard at the moment. Ling and cod over 17lb today. Pictured is Dave from Croft s.a.c.with a 17lb cod. Cheers Kevin.

01/04/2017

Fishing Report by like fishing

1 Apr 2017 by like fishing

hello all had a run out on the jean k yesterday 1st april 2017,on getting aboard kev the skipper said were going straight out to what they call the wall 25miles off Whitby, first drop after arriving couple of codling kev tried all day searching for the fish after a realy pleasant days fishing the boat over all took about forty cod a couple of ling and pollock it turned out to be the right decision to go far out as on our return the jean k took 2nd and 3rd in the days heaviest fish with a 7lb and a 6.5lb cod, all in all a realy good start to the wreck fishing season, cheers kevin, gordon

01/10/2016

Fishing Report by Kevin Marsden

1 Oct 2016 by Kevin Marsden

Been a while since my last report, was off on sat 1st oct with a mixed group of anglers. Caught some nice cod between 7lb and 9lb. and some nice pollock up to 10lb 2oz. Pictured is Simon England with the best two pollock of the day.