Charter Boat: Kayleigh-L
Boat and Skipper Details
Licensed For:
up to 8 passengers
Code Of Practice:
60 Miles
Type of Fishing:
Wreck,Mark & Reef fishing.
Tackle Available:
Yes - Contact Skipper
Bait Available:
Yes - Contact Skipper
Facilities:
Hot Kettle , On deck toilet.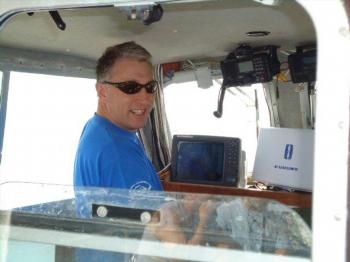 About the Skipper:
SENIOR HELMSMAN OF THE LITTLEHAMPTON LIFEBOAT
Andy has been chartering out of Littlehampton for well over 20 years
Always happy to help and ensure you have an enjoyable day fishing.
Sunday
Monday
Tuesday
Wednesday
Thursday
Friday
Saturday

Color for Fully Booked

Fully Booked

Color for Partially Booked

Partially Booked

Color for Available

Available

Color for Not Available

Not Available

Color for Unspecified

Unspecified

N.B. Not all Skippers keep this dairy up-to-date. Always check with skippers before making any plans. Last calendar update: 13-May-2017

Sun 1st Jul
Mon 2nd Jul
Tue 3rd Jul
Wed 4th Jul
Thu 5th Jul
Fri 6th Jul
Sat 7th Jul
Sun 8th Jul
Mon 9th Jul
Tue 10th Jul
Wed 11th Jul
Thu 12th Jul
Fri 13th Jul
Sat 14th Jul
Sun 15th Jul
Mon 16th Jul
Tue 17th Jul
Wed 18th Jul
Thu 19th Jul
Fri 20th Jul
Sat 21st Jul
Sun 22nd Jul
Mon 23rd Jul
Tue 24th Jul
Wed 25th Jul
Thu 26th Jul
Fri 27th Jul
Sat 28th Jul
Sun 29th Jul
Mon 30th Jul
Tue 31st Jul
Reviews
Summary:





Darren Gilbert (24/04/2014)

Been fishing littlehampton some years now( my favourite venue by far) was very lucky to get the whole boat on Thursday 24th at the last minute.Andy was good fun and a great skipper,putting us on the Bream from the offset.We had 50-60 good bream up to 4lb with all the hen fish going back,also caught my first Small-eyed ray. Keep up the good work Andy, cheers, Darren.

John Francis (30/04/2014)

Andy took us, a party of 3, at short notice & advised of the morning breakfast venue & tackle shop which are all within 100 metres and excellent. He is an experienced skipper (20 years) and put us right on the marks for big catches of big bream. Very friendly and helpful throughout the day and always there with the net & the coffee/tea!!

Skippers Reponse: Thank you John always a pleasure to take new anglers out.


Rob Marsh (10/07/2010)

Andy is agreat skipper and put us amongst the fish straight away he helped out at all times and made endless cups of tea.I have fished many charter boats in many ports over the last twenty years and rate Andy as an A1 Skipper.
Latest Catches 28 photos uploaded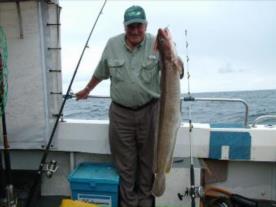 Walter
18 lb 11 oz Ling (Common)
6-Aug-2011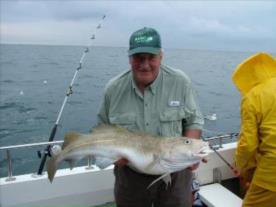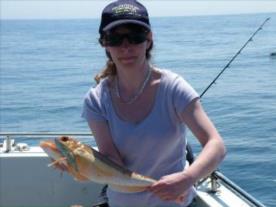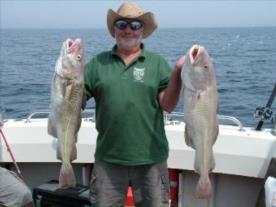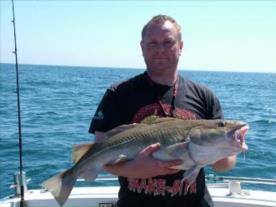 Latest Fishing Reports
22/08/2015

Fishing Report by Andy Hayward

22 Aug 2015 by Andy Hayward

We charter this boat each year for wreck fishing as Andy Harris, the owner/skipper, always finds us the fish - his a great skipper and excellent boatman. Our last trip was on the 22 August 2015 and from the start we had steady flow of Cod on the boat. Andy is very skilled at putting you right on the wreck and no drift is wasted. he also knows the local wrecks very well and has a good idea as to what kind of fish we can expect to find and where they will appear on the wreck. What was a surprise to us all on this particular trip was when a very good sized John Dory came up on a sidewinder lure.