Charter Boat: Sea Urchin IIl
Licensed For:
up to 12 passengers
Hours:
8hr / 10hr / 12hr / Multiple Days Trips
Type of Fishing:
10 HOUR TRIPS FROM £48 EACH wreck and reef also winter up-tiding from November
Tackle Available:
Yes - Contact Skipper
Bait Available:
Yes - Contact Skipper
Boat Specification:
new for 2016 a brand new p4 fast boat 12mtrs long nearly 4mtrs wide huge deck space flush toilet on deck .photos to follow can be viewed on u/tube and sea urchin facebook
Facilities:
microwave and hot drinks available via skipper, toilet .small shelter area rear of wheel house.
Additional Description:
NEW FOR 2011 FREE ENTRY INTO OUR FISH OF THE MONTH COMP
one free trip to be won every month (see web site for details)
next years festival dates have bee announced for (2018]
Spring comp: April 7th -april 21st inc sea urchin won this 2017 with a ling 12lb 8oz

Summer comp : – june23rd -july 15th inc. sea urchin won this 2012 cod 22lb 9oz
late summer sept 15th -sept 30th inc sea urchin won this (2014 ) with a ling 27lb 12oz
lifeboat fundraiser will take place at 5pm 10th june with prizes for biggest fish ,junior ,and ladies
sea urchin won this festival 2012 with a cod 22lb 9oz prize money £5550 also 1st and 3rd in junior class
.l2016 sea urchin won the ladies and junior sections
winter uptiding uptiding available .
Give me a ring to book your dates
new for 2016 a brand new p4 boat at just under 12mtrs long and amost 4mtrs wide it will be the largest in whitby .

The sea urchin 3 has been Specifically designed for anglers and we specialise and take great pride in offering fully inclusive trips to the novice angler we have the patience and time to guide you through the basics unlike many charters I have recently added a new itinerary page to the web site a must read for everyone intending to charter a fishing trip please have a look, On the sea urchin each angler has his own fish box individually numbered which is securely fitted in a rack with bait and filleting station above, not only safer but also keeps your catch out of the sun and leaving the decks clutter free for you and your tackle, , , Penn senator fishing tackle available for hire, end tackle, lead, and bait can be pre ordered and purchased on board, what the boat lacks in top speed she more than makes up for with her space and comfort giving more workable deck space than nearly any other Whitby angling charter, plus all the latest in electronics and safety equipment, visit the website all the information you will need on boat fishing out of Whitby you will get as much help and advice you and your group need to make your day a day to remember on the sea urchin 3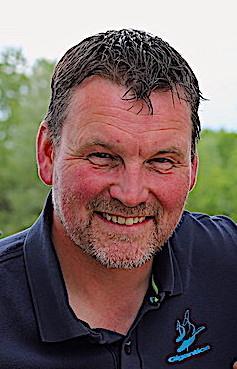 About the Skipper:
An angler myself I understand exactly what my customers expect from a days boat fishing and local experience goes a long way in getting fish aboard angling has always been a passion of mine, and anyone who has been fishing with me knows I always give 100% effort to my charters I am always on hand for help and advice I take great pride in my boat and my charters have a read of my reviews I try to give everybody no mater what there experience a good days fishing and I always give my honest account on recent catches and the possible catches for the days conditions fish we cannot guarantee but you will not be disappointed with the service

Latest Fishing Reports
16/08/2015

Fishing Report by karl crossland on Sea Urchin IIl

(Whitby, North Yorkshire)

16 Aug 2015 by karl crossland

Had a great day Sunday 16th loads of cod caught by all thanks Pete cracking skipper brilliant time had

24/10/2011

Fishing Report by Pete Rose on Sea Urchin IIl

(Whitby, North Yorkshire)

24 Oct 2011 by Pete Rose

the competition dates for 2012 are set as spring fest sat april 14th to sat april 28th inc . summer fest sat june 16th to sun july 8th inc autumn fest sat sept 8th to sun sept 23rd inc dont leave it to late to book we fill up quickly

10/2011

Fishing Report by Pete Rose on Sea Urchin IIl

(Whitby, North Yorkshire)

Oct 2011 by Pete Rose

The winter uptiding competition dates have now been set, from Sunday 20th to Sunday 27th November inc. Good cash prizes available. This boat had the winning fish for the autumn festival and last years winter uptiding festival.

19/05/2011

Fishing Report by Pete Rose on Sea Urchin IIl

(Whitby, North Yorkshire)

19 May 2011 by Pete Rose

£15000 Cash prizes for Summer Festival
May 19th, 2011 | Author: mick | Edit
£15,000 Worth Of Prizes For The Whitby Summer Angling Festival 2011

The Whitby Charter Skippers Association (WCSA) – www.wcsa.co.uk summer boat angling festival at Whitby starts on the 18th June 2011. Once again there are some magnificent prizes on offer including a staggering £5000 for the heaviest single fish over the whole festival. With an overall prize table in excess of £15000 (£12,000 cash and over £3,000 of tackle prizes), boat spaces are going fast.

The Lucky angler who lands the heaviest single fish over the whole event will receive £5,000 in cash. Other prizes are as follows : £2000 For the second heaviest fish, £1000 for the third heaviest fish, £500 for fourth heaviest fish and £500 for the heaviest single cod.

On a daily basis there will be £100 up for grabs with £50 for the heaviest fish, £30 for the second heaviest and £20 for the third heaviest fish.

Talking recently about the festival, WCSA spokesman Paul Kilpatrick said "This year's summer event looks like being the biggest in the UK in terms of prizes and numbers of competitors. Also the fishing has been exceptional so far this year with good numbers of all fish species now showing. The cod fishing has been awesome and the anglers competing in this years festival should be looking forward to some of the best sea angling available anywhere in the UK"

Where Will The Event Take Place ? – The event will take place each day (weather permitting) from the harbour at Whitby with boats sailing from both east and west sides of the river, please see our website at www.wcsa.co.uk for boat details.

When Will The Event Take Place ? – The festival will run from 18th June 2011 to 10th July 2011 with daily sailing times from 7am (weather permitting). Anglers must fish from a WCSA registered boat and be back through the swing bridge by 5pm each day. The weighing of fish will take place in the Fleece car park on Church street from 4.30pm to 5.30pm


06/05/2011

Fishing Report by Pete Rose on Sea Urchin IIl

(Whitby, North Yorkshire)

6 May 2011 by Pete Rose

James raised the bar yesterday in the sea urchin fish of the month comp (free and automatic entry to all sea urchin anglers) with a fantastic cod of 16lb2oz which was also a PB for James his previous weighed 12lb which he caught two years ago on one of my charters, the fishing was brilliant yesterday with fish coming aboard at every stop wrecks ground and all within 5mls of Whitby the algae is almost gone and most of the cod fell to shads although James 16lber fell to a full squid on the ground summer is just around the corner and all anglers gain free entry to my fish of the month even throughout the festivals
View All Fishing Reports
Edit this boat listing
Availability
DECEMBER - 2017

| Su | Mo | Tu | We | Th | Fr | Sa |
| --- | --- | --- | --- | --- | --- | --- |
| 26 | 27 | 28 | 29 | 30 | 1 | 2 |
| 3 | 4 | 5 | 6 | 7 | 8 | 9 |
| 10 | 11 | 12 | 13 | 14 | 15 | 16 |
| 17 | 18 | 19 | 20 | 21 | 22 | 23 |
| 24 | 25 | 26 | 27 | 28 | 29 | 30 |
| 31 | 1 | 2 | 3 | 4 | 5 | 6 |
Color for Fully Booked

Fully Booked

Color for Partially Booked

Partially Booked

Color for Available

Available

Color for Not Available

Not Available

Color for Unspecified

Unspecified
N.B. Not all Skippers keep this diary up-to-date. Always check with skippers before making any plans. Last calendar update: 18-Dec-2017
Reviews
Summary:





Reviews Unaccepted: 4
Terry Hill (26/02/2017)

Party of 7 from Doncaster came expecting bad weather but it was kind for us.caught about 30 fish for the boat doing uptideing. None of us are experienced but great help from Pete and crew.fish we caught was coddling pouting Dog fish.we loved the day and all loved the banter.petes a great captain and trys 100% to put us on the fish..pity sea lion was following us for first hour but some on the boat loved it.enjoy it holiday Pete and see you soon.terry.

Steve Calvert (03/10/2016)

My son and I fished SU3 on Monday he is over from Oz on holiday he had been out on SU2 a couple of years ago but was blown away by SU3 . This has got to be the best charter boat in Whitby along with Pete the skipper you could not find a better skipper or a nicer man , he put us on the fish time after time,he also went out with only three anglers onboard many thanks for that Pete ,we hope to see you next week many thanks Steve Calvert.

Skippers Reponse: thanks for the review steve its really appreciated .enjoyed your company as always .look forward to seeing you again .cheers pete .

Lee Russell (01/08/2016)

Thanks for a great days fishing Peter. First time we've been with you, definitely not the last. All three of us really enjoyed ourselves. Excellent effort. Cheers.

Skippers Reponse: thanks for the review lee its appreciated .great to have you lads aboard .hope you can make it again .

Dave Nixon (10/07/2016)

Had 3 days fishing on Sea Urchin. The fishing was rather quiet but Pete tried his heart out to find us fish. The last day proved to be a winner, when he took us out 20 mile to a couple of wrecks which fished really well, apart from all the snags. I had cod of various sizes the best being nearly ten pounds - well pleased. Many thanks to Pete and Steve for all their hard work. See you both soon. Dave Nixon

Skippers Reponse: thanks for the review dave .you are always a pleasure to have aboard we enjoy the company and a good angler .

karl crossland (16/08/2015)

Thanks Pete absolutely fantastic day straight on the fish all bagged up your a star.. k.crossland,,

Skippers Reponse: hey thanks for that karl .great day with you to enjoyed it hope to see you again .
View All Reviews
Add A Review