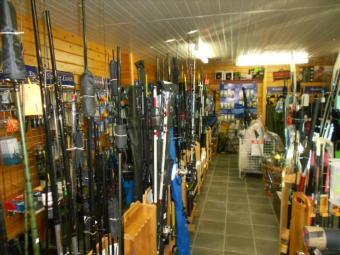 Address: TJ'S FISHING TACKLE & BAIT SUPPLIES, ST ANDREWS STREET, PAR, Cornwall, PL24 2AE
One of the largest tackle shops around also based in the cornish market world. Owned by Joe and Trish Hobbs of Carlyon Bay. Joe has fished with Dave many many times and caught some terrific fish and rates Dave as the best skipper at anchor around.
At TJ's we sell everything from wsb to abu. fly fishing tackle,coarse fishing, carp fishing and sea fishing tackle. Rods,reels,nets,clothing,fresh and frozen baits from maggots to ragworm and lugworm. some of the best around.