Charter Boat: Lady Grace
Boat and Skipper Details
Licensed For:
up to 12 passengers
Code Of Practice:
Estuary
Hours:
<1hr / 1hr / 2hr / 3hr / 4hr / 5hr / 6hr / 7hr / 8hr / 9hr / 10hr / 11hr / 12hr Trips
Type of Fishing:
Short inshore trips amongst the creeks, birdwatching, sunset trips and much more!
Boat Specification:
Matlow 21 (open launch)
Additional Description:
The Lady Grace is a 21ft open boat with a speed of around 6-8 knots and is insured, and licenced with the local authorities to take paying passengers onboard for trips on the River Blackwater. Lady Grace Boat Trips operates all year round with a variety of trips on offer, all ages are welcome. Trips range from 20 minutes and 1 hour sightseeing to 2 hour wildlife and picnic trips, through to all day excursions. All trips must be booked and paid for in advance to secure your trip. Please visit www.essexboattrips.co.uk to view the full range of trips on offer with prices and how to book.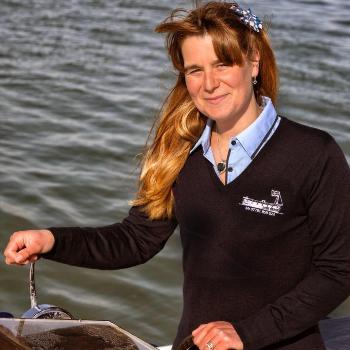 About the Skipper:
Stacey is fully qualified with a commercially endorsed yachthmaster offshore ticket and all of the theory for the ocean master ticket too. Stacey has been fishing all of her life. She started helping her father with nets in the Estuary before meeting her husband Scott and taking up angling. Scott and Stacey own the 'Galloper' which already runs from West Mersea and now after running boats for the local yacht club and spending several years fishing with Scott, Stacey has got her own boat too.
Upcoming Individual Spaces on Lady Grace
Sorry, there are currently no Individual Spaces at present.
Reviews
Summary:




Robin Watts (06/07/2013)

LADY GRACE,helmed by Stacey Belbin rescued us,our friends,two tenders,within broken shear pins,all within 10mins of each other. Stacey and Lady Grace were FANTASTIC ! Thank You Rob Daryl Chris Reg and Hollie
Latest Catches 71 photos uploaded
Latest Fishing Reports and News
24/03/2015

Fishing Report by Stacey Belbin

24 Mar 2015 by Stacey Belbin

Harry and Lily came out for a 3 hour fishing trip today, the first hour at anchor was quiet but it soon picked up and we ended up with 5 codling and 1 dogfish. Biggest cod was 4lb

19/01/2015

Fishing Report by Stacey Belbin

19 Jan 2015 by Stacey Belbin

Today we fished the 3 hours up to high water and caught 2 codling and 2 whiting, glad to see John beat the skipper catching the biggest codling and the most fish!

02/01/2015

Fishing Report by Stacey Belbin

2 Jan 2015 by Stacey Belbin

We had a 3 hour fishing trip today with Phil, Nettie and Chris. Luckily Chris showed them how to catch and had 3 codling and 1 whiting while Phil and Nettie caught crabs and limpet shells. All cod and whiting were released to live another day despite being big enough for the dinner table

25/11/2014

Fishing Report by Stacey Belbin

25 Nov 2014 by Stacey Belbin

Went out on a short 3 hour trip today, Mark showed them how it was done by catching 3 codling, Kevin had 1 codling and just when we had given up hope for Paul catching a cod he pulled one in on his last cast! So we totalled 5 codling and half dozen whiting

22/11/2014

Fishing Report by Stacey Belbin

22 Nov 2014 by Stacey Belbin

Great 3hr fishing trip today aboard Lady Grace, a total of 9 codling and a few whiting. Jess caught the most with 3 codling showing Alex and Joe how it was done. They both had one each too and mum and dad's caught the rest. Lucky one of the dad's is a chef so guess what they are all having for tea tonight! If you fancy a fishing trip please call 07791859624 to book.