Charter Boat: Patricia Rose
Boat and Skipper Details
Licensed For:
up to 12 passengers
Code Of Practice:
60NM Cat 2
Hours:
4hr / 5hr / 9hr / 10hr / 12hr Trips
Type of Fishing:
Novice to Match Angler, filming, dive, survey, work boat or tourism
Tackle Available:
Yes - Contact Skipper
Bait Available:
Yes - Contact Skipper
Boat Specification:
Aquastar 38 Sports Fisherman
Facilities:
Free refreshments, on-deck toilet
Additional Description:
Bespoke trips based on finance and customer requirements. Boat capable of 26 knots comfortably getting you to the marks quickly and safely with her twin 280 Hp diesels. Acres of deck space to reduce tangles, rod hire and instruction available, we can even show you how to prepare your catch for the pot. Special rates for clubs fishing multiple days/matches. Crew able to score fish to match standards. High quality rigs and tackle available at reduced prices. Fast and stable for wildlife spotting, filming, research work or sentry vessel. New for 2020, 3 and 5 day channel islands trips.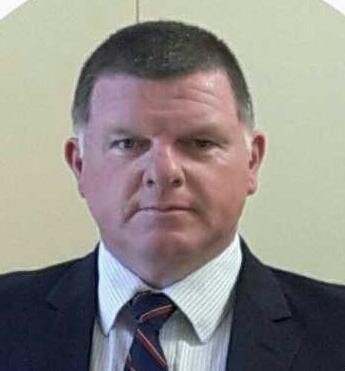 About the Skipper:
Andy has over 40 years experience taking people fishing. He fishes himself and previously up to match standard for the UK Armed Forces. His is an MCA commercially endorsed Master and member of the Professional Boatman's Association. The Patricia Rose is Andy's first full size charter boat now his long military career has drawn to a close, he is able to spend more time with old friends and new doing his primary hobby. Andy was an instructor and a maritime specialist by trade and has gained his experience fishing all over the world landing some memorable specimens. As well as standard inshore/offshore banks, wreck & reef fishing, we run shark & Bluefin Tuna tagging trips. Discuss your requirements and he will take into account weather, your budget and the time of year and design the perfect day out for you and your crew. From being at anchor using the extensive stainless rod holders to fishing in 80 metres of water over WW 1&2 wrecks, you are the customer so we design the package best for you. We also cater for individuals.
This Charter has been listed as Suitable for Diving Trips. Contact the Skipper for full details.
Sunday
Monday
Tuesday
Wednesday
Thursday
Friday
Saturday

Color for Fully Booked

Fully Booked

Color for Partially Booked

Partially Booked (Individual Spaces)

Color for Available

Available (Whole Boat)

Color for Not Available

Not Available

Color for Unspecified

Unspecified

N.B. Not all Skippers keep this dairy up-to-date. Always check with skippers before making any plans. Last calendar update: 28-Jun-2022

Wed 1st Jun More...
Thu 2nd Jun More...
Fri 3rd Jun More...
Sat 4th Jun More...
Sun 5th Jun More...

Day off

Mon 6th Jun More...

Sunset fishing trip 1700-2200

Tue 7th Jun More...
Wed 8th Jun More... Places available on the afternoon trip.
Morning and evening available
Thu 9th Jun More...

June Species Hunt

Fri 10th Jun More...
Sat 11th Jun More...
Sun 12th Jun More...
Mon 13th Jun More...
Tue 14th Jun More...
Wed 15th Jun More...
Thu 16th Jun More...
Fri 17th Jun More...
Sat 18th Jun More...
Sun 19th Jun More...
Mon 20th Jun More...

Individuals Eddystone Lighthouse

Tue 21st Jun More...

Possible wreck trip if more

Wed 22nd Jun More... Individuals Reef Day
Ni Booked
Thu 23rd Jun More...
Fri 24th Jun More...
Sat 25th Jun More...
Sun 26th Jun More...
Mon 27th Jun More...
Tue 28th Jun More...
Wed 29th Jun More...

Wrecks

Thu 30th Jun More...
Upcoming Individual Spaces on Patricia Rose
| | | | | | |
| --- | --- | --- | --- | --- | --- |
| Wed 29/06/2022 | 3 Spaces | 10 Hours | £80.00pp | Wrecks | View details |
| Fri 01/07/2022 | 1 Space | 10 Hours | £80.00pp | Wrecking Last individual place to join a group booking | View details |
| Sun 03/07/2022 | 8 Spaces | | £70.00pp | Individuals Reef | View details |
| Wed 06/07/2022 | 4 Spaces | 10 Hours | £70.00pp | | View details |
| Fri 08/07/2022 | 6 Spaces | | £70.00pp | Species | View details |
| Sat 09/07/2022 | 4 Spaces | 10 Hours | £70.00pp | | View details |
| Sun 10/07/2022 | 7 Spaces | 10 Hours | £70.00pp | Individuals Eddystone Lighthouse area | View details |
| Sat 16/07/2022 | 8 Spaces | 10 Hours | £70.00pp | Individuals weekend on Reef | View details |
| Sun 17/07/2022 | 8 Spaces | 10 Hours | £70.00pp | Individuals weekend on the reef | View details |
| Sat 23/07/2022 | 2 Spaces | 10 Hours | £80.00pp | Individuals Mid Channel wrecking | View details |
| Sun 24/07/2022 | 9 Spaces | | £0.00pp | NATIONAL MARINE PARK BIG BLUE SPLASH EVENT - OPEN FOR ADVANCED BOOKINGS FREE- FREE-FREE-FREE | View details |
| Mon 25/07/2022 | 9 Spaces | 5 Hours | £40.00pp | Afternoon booked AM or Ni available | View details |
| Sat 06/08/2022 | 7 Spaces | 10 Hours | £70.00pp | Individuals | View details |
| Sat 27/08/2022 | | | | Half day available 1200-1700 or 1700-2200 Full day booking available 1200-2200 | View details |
| Sat 03/09/2022 | 3 Spaces | 10 Hours | £70.00pp | | View details |
View more availability on the Full Calendar
Reviews
Summary:




keri theophilus (29/11/2021)

A great day out on Patricia Rose with Skipper Andy. The whole day from the booking process onwards was straightforward and very professional. Andy has the ability to deal with all levels of fishing capability in a respectful, knowledgable and friendly way. As an occasional angler, his guidance on local practices and tackle was particularly useful to me and always delivered in a friendly and motivating way. I have absolutely no reservation in recommending Patrica Rose to people interested in fishing at all levels.

Skippers Reponse: Thank you Keri for taking the time to write a great review. It was my pleasure to be given the opportunity to host you and help you take a few nice fish home as well. We look forward to seeing you again aboard the Patricia Rose.

Keira Lewis (26/08/2021)

Excellent fishing trip. I have never fished before and the day was brilliant fun, very informative and I caught many fish. A brilliant experience that I will recommend to all my friends. If I could give more than 5 stars I would.

Skippers Reponse: Thanks Kiera it was my pleasure to host. Keep up the brilliant work and thank you for your Service. See you soon.

Doug Priest (23/08/2021)

Had a great days fishing today aboard the Patricia Rose. The boat is well equipped and spacious with good facilities. The skipper Andy was knowledgeable, professional and a great help to the less experienced anglers on the trip and he was able to put us on great marks allowing all of us to come away with fish. Great day and a highly recommended charter boat. Thanks for everything Andy.

Skippers Reponse: Thanks Doug, glad you enjoyed the day and thank you for a great review. Hopefully see you back aboard soon. Andy

Silvia Bota (14/04/2021)

We had a fantastic experience going fishing with Andy on Patricia Rose. As we are beginners, he was so helpful explaining to us about the techniques, the fish, the bait and guiding us along the entire time. Andy is certainly a great skipper and a fantastic host and we'll be returning for more fishing trips soon. I highly recommend him and his services to anyone, experienced or less experienced!

Skippers Reponse: Thanks again for your custom and the fantastic review. I look forward to hosting you both again soon. Enjoy the rest of your stay, best wishes Andy and all the Patricia Rose Charters team.

Peter Hill (02/09/2020)

Fishing with Andy on Patricia Rose has been an absolute breath of fresh air. Gave up boat fishing out of Plymouth a few years ago as I was completely fed up with some of the grumpy and inconsiderate skippers. Not with Andy and his wife Trish. Nothing is too much trouble, with their knowledge of the waters and fishing knowing no bounds. If you're uncertain about your 1st trip or indeed want a skipper to further your skills then this is the team for you - you will not be disappointed.

Skippers Reponse: Cheers Benny, we are happy to make a difference and glad you enjoyed your trip with us. See you again soon aboard Patricia Rose
Latest Catches 93 photos uploaded
Keri
13 lb Bull Huss
8-May-2022
Latest Fishing Reports and News
12/2020

Fishing Report by Andy Bridson

Dec 2020 by Andy Bridson

DEC REPORT - LOCKDOWN TWO AND PLYMOUTH WINTER FISHING
Following the first lock down and the subsequent travel restrictions, the great British 'Staycation' did us proud and here at Patricia Rose Charters we were able to welcome many new customers from a wide range of backgrounds. We have introduced lots of families to the joys of fishing both inshore and offshore and our lady anglers have also produced some very memorable fish including 20lb plus Blonde Rays. As is common when the Blonde Rays come onto the banks, you find yourself , as with most of the year, in competition with those commercial boys who will happily take everything for profit leaving nothing for sport. Our anglers respect the fish and frequently return most big females. As a skipper, I am constantly trying to find the exact mark to drop the anchor to avoid commercial nets and deliver results for the anglers. This often means dropping, setting and resetting several times to find the fish. Just before LD2 we managed to find a patch of good fish producing lovely double figure cod. I took the boat out towards the end of LD2 to give the engines a good run and checked the same mark fishing it with a slow pitch 60 gram jig. Despite the depth and the tide I managed to land a 9lb and 11lb Cod as well as a nice Red Couches Bream. The next time I returned post LD2 with a party of paying anglers it was no surprise that the mark was netted probably taking every last decent fish off it. The start of Dec seen me pick up a SWAF SAC booking and despite the time of year we hit every mark with our target fish and more. On one drift we hit 6 different species. What a day hitting Cod, Black Bream, Ling, Coalfish, big chubb Mackerel, Pollock, Whiting, Scad, Cuckoo and Ballan Wrasse, Squid, Poor Cod, Pout, Pilchard. The weather has forced us into the Sound recently but we continue to get out and are looking forward to getting offshore again to see what the commercial boys have left us. Thanks for your support in 2020, tight lines, merry Christmas, stay safe and here's to a better 2021.

01/10/2020

Fishing Report by Andy Bridson

1 Oct 2020 by Andy Bridson

Thanks for the support over the Summer months, we have managed some very memorable trips and it is has been our pleasure to host old friends and new and share in your memories of your visit to Britain's Ocean City. Trish and I have worked very hard thru the COVID-19 restrictions to ensure we and our customers have stayed safe and we have still been offer you a level of customer service you have all come to expect aboard the Patricia Rose. Lot's of our new customers have opted for the half day exclusive package and enjoyed being spoilt with individual coaching, free rod hire and the usual refreshments and good banter. In September we tried the Skerries again and the fishing didn't live up to the expectation but it was still nice to watch a huge Bluefin Tuna breaching at the back of the boat over slack water and those that persisted were rewarded with some nice tasty Plaice. The dolphins and tuna have been pretty consistent on most trips and even turned up recently as we anchored up on the banks for our first annual Blonde Ray hunt at the back end of Sep. This was new to many of the anglers on the boat that day and watching their smiles after a 20 minute tussle with these fantastic sporting fish was pleasure enough for us. It demonstrates the fragility of the mark though, that as we arrived in our first chosen area, a commercial netter had lost his net over that mark and this ghost fishing tackle has been reported to Ghost Fishing for their removal. We will try again this next small set of tides and see what scraps we have been left behind for our sporting anglers who might take the odd male fish while choosing to return most after a photo and especially those big females. You gotta love a big female Blonde !

We operate all year around but go slightly into tick over mode after half term and are very much at the mercy of the weather but it won't be long before we are up the river Cod hunting as we have picked up a few on the reefs while they wait for the water temperature to drop before coming up river. Finally a reminder to all that the tides are out for next year already and some of the better tides are already getting snapped up by clubs and whole boat bookings. We will of course continue to support our many individual anglers, but remember to book early to avoid disappointment. Tight Lines friends and fellow fisherman.

07/2020

Fishing Report by Andy Bridson

Jul 2020 by Andy Bridson

Well, that was certainly entertaining! After squeezing in one job a month for Jan & Feb 'LOCKDOWN' a word that will be the highlight of this year. The story of our lockdown went something like fighting for some parity of govt support while trying to keep the boat in good working order ready for now. Sincere thanks to my very close mates who helped keep the boat running over the lockdown period. We did fish while running the boat, I have not hidden that fact but you cannot leave a 38 foot boat against the wall and expect to turn the key after who knows how long and expect it to work. The picture is Alan with a lovely 16lb Common Ling taken from the side of a wreck we visited on one of our extended engine running periods. As the lockdown eased, we received some light from local govt and started to operate at 50% of our coded maximum, 2 metres socially distanced with a slightly higher prices to be able to sustain our costs. We are now operating at 75% of our maximum for mixed groups so 9 in total and have dropped our prices back down again. Clearly if you come with your large extended family group we can stretch this to 12 as required. Since we have started trading again, we have a lot to catch up but the fishing has been good with a couple of trips to the Skerries producing lots of lovely tasty Plaice as well as a surprise Tope. We've had some great Spurdog and there is a British Record out there for anyone who wishes to claim it. Additionally we've had Turbot, Bass, Pollock, Cod, big Whiting, Blue Sharks and Ling as well as the usual suspects. August's bookings are looking healthy so book early to avoid disappointment and don't forget our club and and multiple day booking discounts, call Andy or Trish for full details. Once again thanks for your support over this difficult period and see you soon.

28/12/2019

Fishing Report by Andy Bridson

28 Dec 2019 by Andy Bridson

Well December is always a bit hit and miss with the weather but we have managed a few trips. We've had a couple up the river but the Cod have eluded us so far. Mates have had more success from the shore so maybe time to dust off my Centurys. We were fortunate on 7 Dec to deliver a cracking mixed day for a whole boat booking. Most recently and to finish off the year we ran an individual places reef trip on Sat 28 Dec. We had anglers travelling as far as near Preston, way up North. This dedicated pair were rewarded were some hard fighting Pollock on light gear. Dale G had the best fish of the morning with a near 8lb fish. On the ebb the fish quality dropped off but stayed consistent around the 4-6lb mark mixed with a few clunky Whiting. Enough to keep everyone busy. To book search Patricia Rose Charters on most social media platforms


07/12/2019

Fishing Report by Andy Bridson

7 Dec 2019 by Andy Bridson

As well you all know, this time of year you fish the weather not the tides. Yesterday we had a poor tide but a small break in the horrendous weather of late so we were fortunate to welcome another new crew aboard Patricia Rose. The crew travelled down from London for a corporate team building day out and needed 8 rod hires, bait and some instruction. I picked up some good quality rag worm from Sea View Angling and added some squid and mackerel to the mix. I also added crab scart and chunked sandeel to a rubby dubby bag and we avoided the worst of the wind over tide in the morning by putting the anchor down on the river in the hope of a codling or few. While action was constant, the novice crew had mostly Whiting which happily went well into keeping size. Lunchtime came and we went for a change of tactics hitting the species around the famous Plymouth drop-off. They bagged some lovely live baits and other species and then we pushed out into the building sea state to an offshore reef. Big quality white fish were in short supply but they were kept busy until the drive home beckoned and we steamed back in.