Charter Boat: Enterprise
Boat and Skipper Details
Licensed For:
up to 10 passengers
Code Of Practice:
60 Miles
Hours:
4hr / 5hr / 6hr / 7hr / 8hr / 9hr / 10hr / 11hr / 12hr / Multiple Days Trips
Type of Fishing:
, bottom fishing for tope smoothound skate , cod, bass, dabs ,plaice , and if your rearly lucky you just might catch a rare lesser spotted dogfish ?
Tackle Available:
Yes - Contact Skipper
Bait Available:
Yes - Contact Skipper
Boat Specification:
fully insured with 3rd party liabilty coded with full time skipper owner,
Facilities:
rod and tackle hire and tuition.toilet onboard, tea and coffee, oven available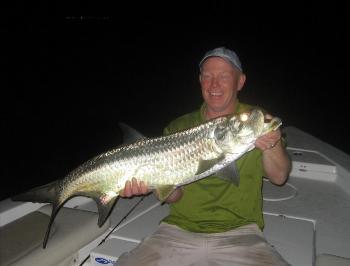 About the Skipper:
chris is the skipper and owner of the Enterprise,my hobby is angling all around the world and being an ex commercial fisherman for20years and for the last 15 years this has been my full time job 7 days a week so not just weekends and holidays , which enables us to keep on the fish and wheres fishing best ,so catching you fish and having a good day out is our priority .tight lines.
This Charter has been listed as Suitable for Diving Trips. Contact the Skipper for full details.
Sunday
Monday
Tuesday
Wednesday
Thursday
Friday
Saturday

Color for Fully Booked

Fully Booked

Color for Partially Booked

Partially Booked

Color for Available

Available

Color for Not Available

Not Available

Color for Unspecified

Unspecified

N.B. Not all Skippers keep this dairy up-to-date. Always check with skippers before making any plans. Last calendar update: 05-Feb-2018

Thu 1st Feb
Fri 2nd Feb
Sat 3rd Feb
Sun 4th Feb
Mon 5th Feb
Tue 6th Feb
Wed 7th Feb
Thu 8th Feb
Fri 9th Feb
Sat 10th Feb
Sun 11th Feb
Mon 12th Feb
Tue 13th Feb
Wed 14th Feb
Thu 15th Feb
Fri 16th Feb
Sat 17th Feb
Sun 18th Feb
Mon 19th Feb
Tue 20th Feb
Wed 21st Feb
Thu 22nd Feb
Fri 23rd Feb
Sat 24th Feb
Sun 25th Feb
Mon 26th Feb
Tue 27th Feb
Wed 28th Feb
Reviews
Summary:





Reviews Unaccepted: 2
David Pollard (28/05/2016)

We had a great Saturday's fishing on the Enterprise. Chris is a great skipper and always on hand to assist / offer advice between the frequent rounds of hot tea. We had a fairly successful day with a steady flow of skate, smooth hounds and the occasional spotted dog ! Will definitely be heading back for another trip when Chris has space in board!

Skippers Reponse: thanks dave glad you enjoyed it

Alan Elliott (02/08/2012)

Superb, very well looked after great help and guidence for 14 year old we had a great day

Skippers Reponse: thanks alan hope he enjoyed it .

Brusher Hart (07/12/2011)

I have been on several trips with skipper Chris Mole on `The Enterprise` including species hunting and general fishing days with diferent levels of anglers. Chris always does his best to find fish and is a competent angler himself and always ready to give advice or help if needed to the beginner or more experienced anglers. Tea or coffee is always readily made if requested. The quips and general banter are frequent and humourous. In my opinion an excellent skipper and comfortable boat suited to all anglers of various standards.
Latest Catches 144 photos uploaded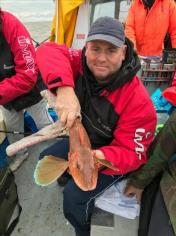 Unknown
2 oz Starry Smooth-hound
Aug-2017
Latest Fishing Reports
08/01/2018

Fishing Report by chris Mole

8 Jan 2018 by chris Mole

Happy new year First trip back for 2018,
Been a windy spell last 2weeks so not many of us made it out there lately, been bit of an improvement on the fishing with some nice double figure rays( 6.2kg one in pic for Edd) these will get more plentifull as the weeks go by, few codling in the 2/3lb bracket showing so maybe this year we will have a spring run!! fair run of nice whitings and some reasonable dabs on the small tides or slack water, not so many herring about now and no sign of
Sprats schooling so all looking a bit better out there , Tight lines chris.

09/2017

Fishing Report by chris Mole

Sep 2017 by chris Mole

Septembers here and so are the bass skate and hounds
bit of good mixed fishing out there at the mo with hopefully cods on ther way .
looking good .
tight lines chris.

04/2017

Fishing Report by chris Mole

Apr 2017 by chris Mole

unreal skate fishing yet again and this will carry on till end of may as they move offshore and thin out ,
had some nice hounds and a few bass which will increase as we drift into may ,
then tope should start to show late may with the mackerel and there we have it summer is back again ,sport is good now so get out there. tight lines.

05/2016

Fishing Report by chris Mole

May 2016 by chris Mole

with the warmer weather come the summer species more hounds, bass,mackrel and with severall rays
still around ,we should start to see a few more tope now and odd stingrays so its looking good out there
tight lines chris.

01/2016

Fishing Report by chris Mole

Jan 2016 by chris Mole

cod fishing slowed up and down the coast during December and with the winds we didn't venture offshore much,
January and a few more better frish showing with severall thornbacks but spottys have gone off for a while
odd spur dog showing aswell ,with the spring fishery still to come, so if the wether settles some reasonable fishing to be had
out there.
tight lines chris