Charter Boat: Peganina
Boat and Skipper Details
Licensed For:
up to 12 passengers
Code Of Practice:
60 miles night or day
Hours:
2hr / 4hr / 6hr / 8hr / 10hr / 12hr Trips
Type of Fishing:
Wrecking - Rough ground - Banks - Drifting
Tackle Available:
Yes - Contact Skipper
Bait Available:
Yes - Contact Skipper
Boat Specification:
Lochin 33
Facilities:
Tea and coffee, grill and toilet.
Additional Description:
The Peganina is a fast Lochin 33 with a 2016 Iveco 280hp turbo-diesel engine and an advanced electronic suite.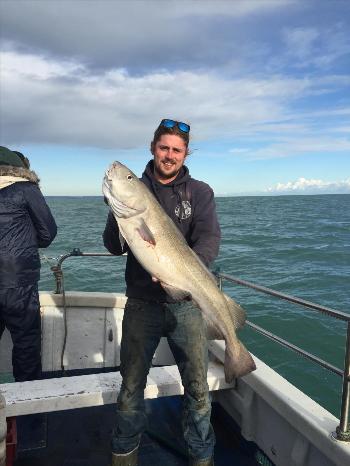 About the Skipper:
Anthony has been boat fishing since the age of 2 and a half, and now, aged 30, has gained a lot of experience and knowledge of UK waters, though he has fished and dived all over the world. He was a very keen dinghy angler before starting his charter career at 22. He began chartering in the waters off the north coast of Cornwall, based out of Newquay, before returning home to work out of Rye. Anthony has also been a member of Dungeness and Newquay lifeboat crews for around 10 years. His qualifications include RYA Advanced Powerboat and RYA Yachtmasters.
This Charter has been listed as Suitable for Diving Trips. Contact the Skipper for full details.
Upcoming Individual Spaces on Peganina
Sorry, there are currently no Individual Spaces at present.
Latest Catches 26 photos uploaded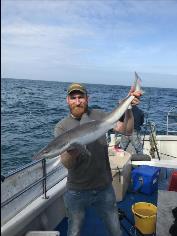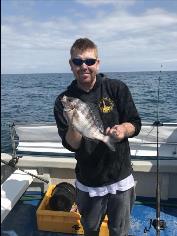 Steve
2 lb 4 oz Black Sea Bream
20-Aug-2018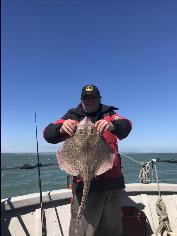 Lee
4 lb Brill
7-Jul-2018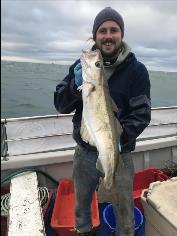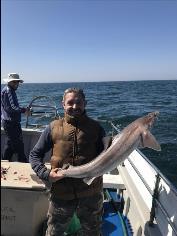 Lee
19 lb Spurdog
5-May-2018