Charter Boat: Piscary
Boat and Skipper Details
Licensed For:
up to 12 passengers
Code Of Practice:
60 miles day and night
Hours:
3hr / 4hr / 5hr / 6hr / 7hr / 8hr / 9hr / 10hr / 11hr / 12hr / 24hr / Multiple Days Trips
Type of Fishing:
During the summer months you can expect Bass, Bream, Pollack,Rays, Conger,Plaice,Smoothounds, Brill, TurbotTope. During autumn and winter Bass, Conger, Cod Whiting.
Tackle Available:
Yes - Contact Skipper
Bait Available:
Yes - Contact Skipper
Boat Specification:
Cougar 8m Catamaran twin 250hp FPT engines quick and very roomy for it's size.
Facilities:
On deck toilet, Side entry door,Cabin heater,Plenty of tea and Coffee.
Additional Description:
Piscary can be booked for all types of angling from Mackerel trips to offshore Wrecking and Sharking .Piscary is a fully independant charter boat,can not be booked through any booking agent or middle man and can only be booked directly through the owner Skipper Matt Rowe.check out the website www piscary.co.uk.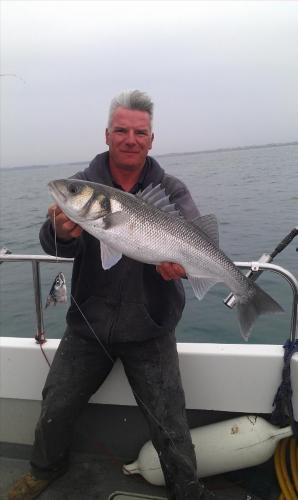 About the Skipper:
Matt has been sea fishing around Poole and Christchurch Bay for over 40years. He started as a boy in small fishing boat. He knows the area very well and if the fish are there he can find them.
Sunday
Monday
Tuesday
Wednesday
Thursday
Friday
Saturday

Color for Fully Booked

Fully Booked

Color for Partially Booked

Partially Booked

Color for Available

Available

Color for Not Available

Not Available

Color for Unspecified

Unspecified

N.B. Not all Skippers keep this dairy up-to-date. Always check with skippers before making any plans. Last calendar update: 07-Sep-2018

Sat 1st Sep
Sun 2nd Sep

Individuals trip

Mon 3rd Sep
Tue 4th Sep
Wed 5th Sep
Thu 6th Sep
Fri 7th Sep

Friday night Sole trip for individuals

Sat 8th Sep
Sun 9th Sep
Mon 10th Sep
Tue 11th Sep

Individuals trip

Wed 12th Sep
Thu 13th Sep
Fri 14th Sep
Sat 15th Sep
Sun 16th Sep
Mon 17th Sep
Tue 18th Sep
Wed 19th Sep
Thu 20th Sep
Fri 21st Sep

Spaces on day trip and Evening trip for sole

Sat 22nd Sep

Saturday night Sole trip for individuals

Sun 23rd Sep
Mon 24th Sep
Tue 25th Sep

Individuals trip

Wed 26th Sep
Thu 27th Sep
Fri 28th Sep
Sat 29th Sep
Sun 30th Sep
Latest Catches 75 photos uploaded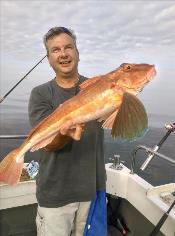 Captain Matt
3 lb 11 oz Thick-Lipped Grey Mullet
24-Jul-2018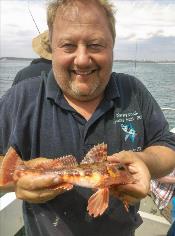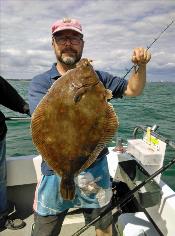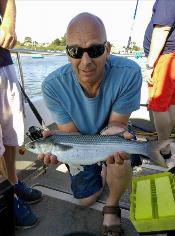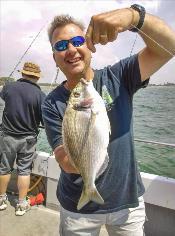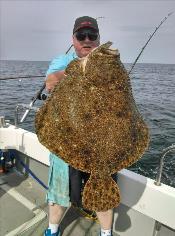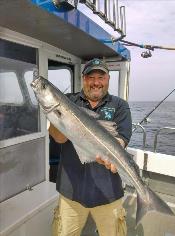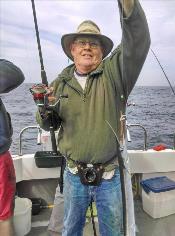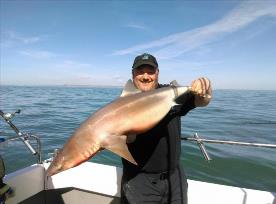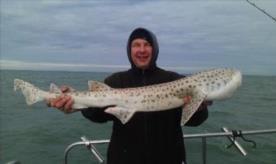 Latest Fishing Reports
23/06/2018

Fishing Report by Matt Rowe

23 Jun 2018 by Matt Rowe

Yet another fish of a life time caught on Piscary this time it was another Turbot of 21lb caught by Big Andy Speight he caught it while fishing for Tope and Congers over a Wreck. The fishing has been very good all round again still catching quite a few nice Bream ,Double figure Smoothounds, Undulate Rays to 16lb 10oz,Blondes to 21lb ,Congers ,Tope and Brill.

06/2018

Fishing Report by Matt Rowe

Jun 2018 by Matt Rowe

Yet another Piscary record smashed
Well done to Darren Phillips on catching Piscary's first ever Coalfish at 8lb as Darren is a Piscary species hunter he wins a free trip .Other notable fish around at the moment ,Big Blondes, Tope to around 30lb ,Undulates to over 15lb,Turbot, Brill,Bream to over 3lb ,Plaice, Bullhuss,Congers,Thornbacks to over 12lb and Double figure Smoothounds.

26/05/2018

Fishing Report by Matt Rowe

26 May 2018 by Matt Rowe

Absolutely fishing its head off from Poole at the moment with plenty of Bream to over 3lb ,New Piscary boat record Garfish caught by Roy Adams at 1lb 8oz ,Spurdogs, Pollack, Tope,Ling,Plaice, Bullhuss, Undulate Ray to over 15lb ,Turbot, Brill and the icing on the cake a new Piscary boat record Bass caught by Paul Filer at a massive 16lb 8oz

24/03/2018

Fishing Report by Matt Rowe

24 Mar 2018 by Matt Rowe

Spring has Sprung in Poole.
With Plaice, Wrasse,Congers,Bullhuss, Smoothound, Spurdogs to 21lb,Undulate Ray to 16lb,Thornback to 12lb 8oz,Herring and even a ling for the captain!all being boated at the moment.

11/2017

Fishing Report by Matt Rowe

Nov 2017 by Matt Rowe

It's been a really great Autumns fishing on Piscary with plenty of the summer species around like Bass,Mackerel,Garfish,Undulate Rays to 17lb 8oz,Congers to 53lb,Double figure Smoothounds, Red Mullet,Trigger fish,loads of Plaice, Turbot, Brill,Bream to 4lb,Sole,Long,Bullhuss to 13lb,double figure Pollack as well as the winter fish starting to show with plenty of decent Whiting to over 3lb and Spurdogs to 20lb .Well done to Steve Collins who won fish of the month for September with a 1lb 10 1/2oz Cuckoo Wrasse and is now likely to win again in November with a 20lb Spurdog he wins a Bungee Spongee and a Piscary woolly Hat.